There's this guy who is in my social circle merely because my husband used to work with him. My husband has dubbed  him "Blondie". Why? Because he's got blonde hair of course! The first thing you'd ever notice about him is that he's got a great smile and he's a very nice person. After I met, him I could see why my husband liked him so much. It's quite undeniable that Blondie is just lovely. Then we got word that he started working at a games company that our other friend worked in, and we were like "Ah cool!" because now two people we knew actually worked together. Our other friend left that company to go backpacking in South America which turned out amazing for him along with his partner while Blondie stayed behind and kept on running in his wheel.
Unfortunately, we didn't realize how tough it was being at that company. Our other friend was feeling it, so he left to try and shake it all off whilst Blondie just stayed put and things got really tough. We didn't realize just how rough it was for him until he wrote a blog on Gamasutra and it was just mind blowing. Because my husband had worked in the games industry, he knew about how stressful deadlines could be; especially when you're put in a more managerial level rather than just being a grunt.
His blog is a definite eye opener about how easily it can be for a person to take their work home and how quickly that can lead to you burning out. His realization that you need to be healthy in more than just one way, the people he's come across that have touched his life and actually realizing things about himself would make anyone understand that he's fighting to not just keep himself but to discover himself and evolve. His struggle to come back from that is still on going and I absolutely feel like his voice – his story needs to be heard.
I'm not going to give any spoilers so please, if you want to read about what he's been through and get an inside peek of how tough it is working for a gaming company, I definitely recommend reading his blog.
There is one quote I'd like to leave you with and it's the beginning of his blog; just to entice you to give his blog a read.
"…The death of a Time Lord…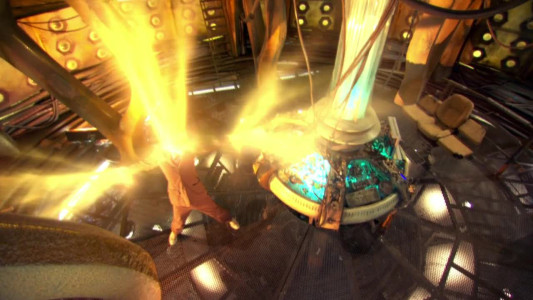 Regeneration, a biological ability straight out of science fiction, centred around the double beating heart of a Time Lord. The process allows one who is old or mortally wounded to undergo a transformation into a new physical form with a somewhat different personality.
Now I'm no Time Lord, (although my job is all about managing time) but for me and others regeneration in a sense is possible and happens in a time in which the body needs to survive, which for me was much like a gradually inflating balloon of containing not helium but depression, anxiety, obsessive compulsivity which ignored enlarged to a point where it was to either pop or deflate, but unfortunately it was not the later requiring repair and self-evolution to overcome the illnesses.."