5 Surprises we could see on VR
A few months ago we wrote up an article discussing the question of whether VR will work for all games. Sony exec Shuhei Yoshida seemed to imply that yes, VR was perfectly possible for most any existing game, though that doesn't mean that every existing console game will actually be adapted. The truth is, even as a growing number of games have been announced or even revealed, we have very little idea of what a full VR game catalogue might look like.
And that means we can still have some fun speculating! I'm not going to pull wild ideas out of nowhere, but here are a few educated guesses, so to speak, of some surprises we might see on VR in the coming year.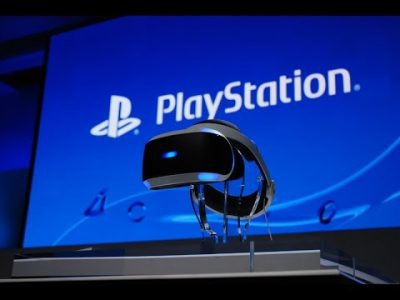 1. A New Cartoon Icon
"Cartoon," for lack of a better term, is how I would describe gaming icons like Mario, Donkey Kong, or Sonic. Of course, every video game character is animated in some sense of the word, but these are little creatures that are more reminiscent of kids' cartoons than they are representative of efforts to make realistic characters. At any rate, they've always been beloved by gamers, and there's some early evidence that VR will introduce a new one. This article about Oculus Rift launch title "Lucky's Tale" even goes so far as to call the game the Super Mario Bros. of VR. Indeed it's a colourful, cartoonish platforming adventure that could become a franchise for Oculus. But even if it's not Lucky's Tale, the fact that Nintendo isn't in on the VR phenomenon just yet, but games like this are being tried, would seem to pave the way for a new character-based franchise.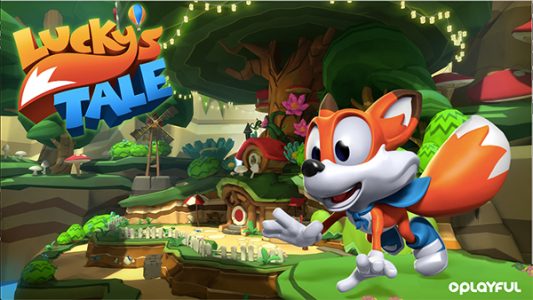 2. A Flight Racing Franchise
Racing games seem to be occupying a fairly large corner of the VR industry already, and it's largely thanks to the idea of cockpit-based action. That is to say when you're merely steering a vehicle you don't actually need to move, which makes VR a perfect platform. So why not spread the same advantage to flight? There are several flight simulator or aerial combat VR games being teased, but it wouldn't be surprising to see a solid franchise develop based on flight racing. In fact, given the growing phenomenon of drone racing in real life, it might even be a probability. Let's face it: people like to feel like they're soaring through the air!
3. Expansion Of Casino Gaming
We already know a game called CasinoVR will be coming out as the early leader in competitive VR poker. But many may not realise that virtual casinos have moved far beyond simulated poker games and slot machines. Consider that Galabingo one of the leading operators in this industry now offers competitive bingo games featuring real-life hosts and players in themed rooms that provide an atmosphere surpassing that of a brick-and-mortar location. The same can be said of roulette and card games (other than poker). Given the competitive nature of these games and their relatively straightforward gameplay and environments, a full casino and/or bingo VR experience seems likely in the near future.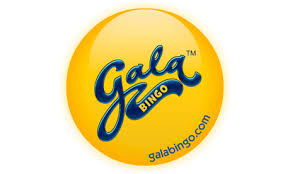 4. A Return To Film Franchise Titles
Gaming consoles haven't ever totally abandoned mainstream film franchises. But in the past five years, we've grown used to the idea that most major films have accompanying app games in place of console titles. That's probably going to change with VR, where interactive gaming experiences based on films could prove to be wildly effective marketing tools. The Martian's VR experience made waves earlier this year, and it could set the tone for a new brand of trailer/sample/game that brings major films back to high-end gaming devices on a regular basis.
5. Embodying Your Favourite Fighters
This one is more of a reach, but hey, that's the fun of speculation. There's been surprisingly little chatter about a fighter series heading to VR (think Street Fighter or Mortal Kombat), but eventually someone is going to try it. And the only real way for it to work would be for gamers to embody fighters! Just imagine being able to sign up as Ryu, punch and kick a virtual opponent, and be able to cock back your arms to launch a hadouken!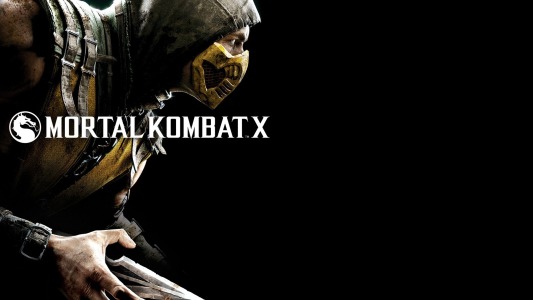 With some experiences like these thrown into the mix, VR could truly become a completely new gaming category that could appeal to just about everyone.
This is a guest post by Jason Bennett, a freelance writer based out of Asheville, NC. While patiently waiting for E3, he's developed a healthy curiosity about virtual reality and what it could mean for the future of the gaming industry.