So you've always wanted a cool gaming setup and run into a little problem, it all seems so damn expensive! Well fear no more, no longer will you have to choose between your bills and your gaming! Here's a list of PC gaming peripherals and accessories that will elevate your game experience without breaking your bank!
Some of these products I have owned and continue to use personally, others have been compiled after pouring through user reviews. Each one has been hand chosen to bring you a reasonable bang for your buck, providing you a quality experience while you upgrade slowly. Also remember that while sites like Newegg, Ebay, and Amazon can be home to some great savings, sites like Craigslist will get you real steals and help cut cost a lot more although that does come with some inherent risk.
Mice For Under $40
Reddragon Perdition
$36.99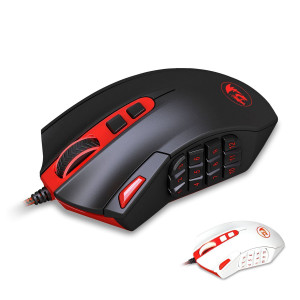 This mouse is my personal favorite of all time. At a super competitive price point you get 16400 DPI, 18 programmable buttons, a weight tuning cartridge, and 5 customizable user profiles, all controlled on easy to use software. The Perdition also features a braided cable, various LED colors and settings, and a nifty case for the removable weights players can use to change the heft of the mouse. Perfect for any MMO fan on a budget! For more info, check out my review onsite here.
Anker CG100
$29.99
Getting rave reviews especially for it's new marked down pricepoint is the Anker CG100. Gamers who pick this one up can expect 8200 DPI, 9 programmable buttons, 2 onboard stored profiles, removable tuning weights, and customizable LED lighting. For the more subtle gamer, LED lighting in this mouse can be disabled as well. If you don't need the plethora of buttons on our other selections, then this is for you!
Etekcity Scroll T-142
$19.99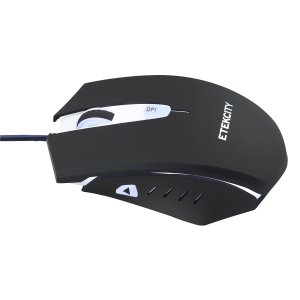 Because rubber and low prices are sexy!… Don't say anything I already hate myself for saying it. This fully rubberized mouse also features 5 onboard profiles, 6 programmable buttons, 4000 DPI, and an assortment of colors.
Keyboards For Under $50
Corsair K30
$37.99
For guaranteed quality, look no further than Corsair's PC gaming accessories. The Corsair K30 has adjustable red LED backlighting, anti-ghosting, dedicated multimedia controls, and 6 programmable G keys! For such a low price, its definitely packing a lot of bang for your buck. If you are willing to splurge for some more flash, be sure to check out my Corsair Vengeance K70 RGB Review here!
CM Storm Devastator Mouse Combo
$29.99
This item is possibly the best bet for gamers looking for value. The CM Storm Devastator keyboard AND mouse combo is packed with features. Not only will you be getting two components of your new gaming setup for the value of one, but they also feature blue LED lighting, laser etched keys, dedicated multimedia keys, and a 2000 DPI mouse.
Rosewill RK-6000
$49.99
In an effort to bring you a mechanical option, here is the Rosewill RK-6000. I tried keeping all keyboards under $50, but since it is mechanical it sits right at that limit. Boasting laser printed keycaps, braided USB cable, gold USB connector, a switch life of 20 million presses, and anti ghosting, this is a great entry level mechanical keyboard.
Mouse Pads Under $25
Extended Gaming XXL Mouse Mat
$21.95


Definitely the pricier of the mousepads on our list, but for the size, and compared to some of the competition, another great save. The Extended Gaming XXL Mat is large enough to fit your keyboard and mouse, giving your setup a clean, organized look. Also, in the corner a small badge reads "Glorious PC Gaming Race"… So if you're one of those boastful people.. yeah you might like this.
SteelSeries QcK mass Gaming Mouse Pad
$19.25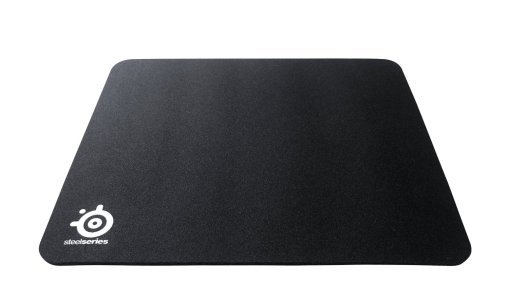 This pad has a rubberized bottom and smooth fabric finish on top, allowing your mouse to glide along with ease. Compared to other mouse pads of similar size, it is a bit thicker, giving players a sturdier feel, and the reassurance that they will not suffer any slippage when engaged in fast paced gameplay.
Kingston Technology HyperX Skyn Gaming Mouse Pad
$9.99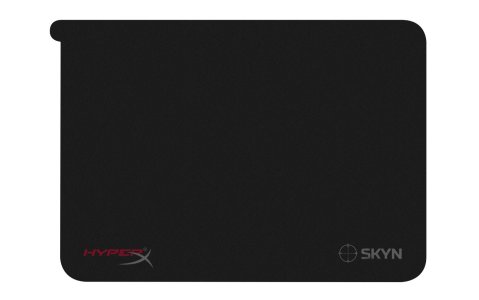 For gamers who prefer a hard mouse pad surface over cloth, this is the pad for you. A hard surface also makes the pad longer lasting and less prone to dirt or microbial build up. Worried about the dreaded mouse pad slip while you're killing noobs? This one features an adhesive bottom that can be easily removed and repositioned.
Speakers For Under $60
GOgroove BassPULSE
$59.99
For those looking for more flashy LED's (and as you can see by my setup up top, I definitely am among them) I give you the GOgroove BassPULSE. This 2.1 channel system features two speakers and a subwoofer, volume control and a bass equalizer. The Red or Blue LED accents can be deactivated or pulse to the bass of your music!
Logitech Z150 Multimedia Speakers
$28.99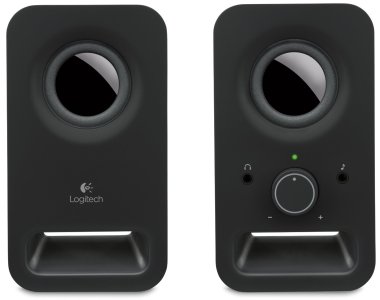 But Alan! I don't want a bulky subwoofer! I just need a good set of plain desktop speakers! Fine! Here are the Logitech Z150 speakers with the ability to connect multiple devices at once, control power and volume from one handy knob, auxiliary and headphone jacks, and a small minimal design.
Cyber Acoustics 2.1
$24.99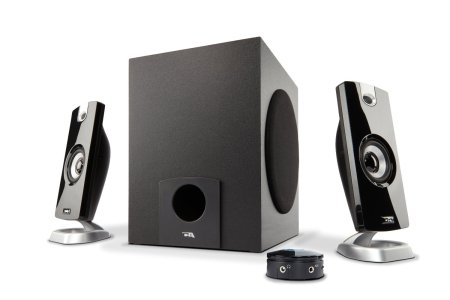 This set of speakers includes a powerful subwoofer and a control pod, which turns the system on/off, controls volume, and also features an auxillary and headphone jack. A definite value for those looking to get the most out of gaming and music audio.
Monitors For Under $100
ViewSonic VA2037A
$99.99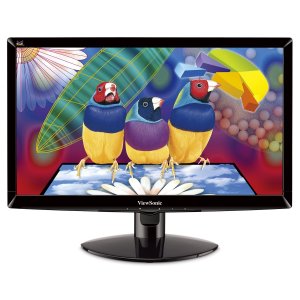 At 20" this monitor features dynamic contrast ratio with on a 5ms response time. Gamers looking for a surround experience can also pair them together. One thing to consider is the fact that it only features a VGA connection, although adapters are cheap as well.
AOC e2050Swd
$89.99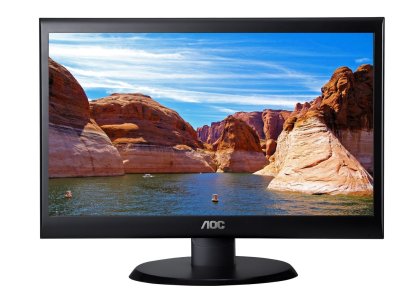 As an AOC monitor user I can personally vouch for their great price and reliability. This "20 model features and ultra slim profile, 5ms response time, 16:9 aspect ratio, VGA and DVI-D inputs. Easy to access ports and user friendly menus make the entire experience a breeze.
Acer G6 Series G206HQLbd
$89.99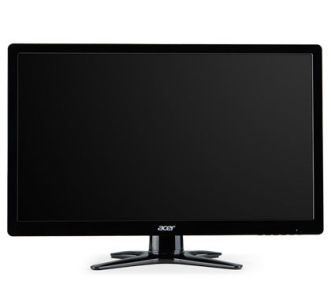 Another great contender for those looking for a good monitor at a low price point is the Acer G6 Series G206HQLbd. This "20 monitor also has a 5ms response time, VGA and DVI inputs, and a sleek bezel, showing off those gorgeous games.
MISC.
Xbox Wired Controller for Windows
$29.99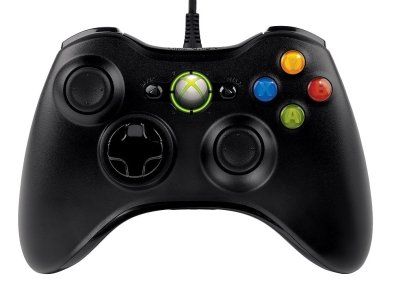 No matter what side of the console war you were on before jumping to pc, the Xbox 360 wired controller is a great controller for any game on PC.
Grip-iT Analog Stick Covers
$4.98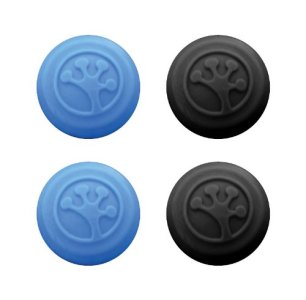 Really want added precision? Add these analog stick covers to that gaming controller for added control when mowing down your enemies.
Coboc 3 In 1 Out HDMI Splitter
$13.99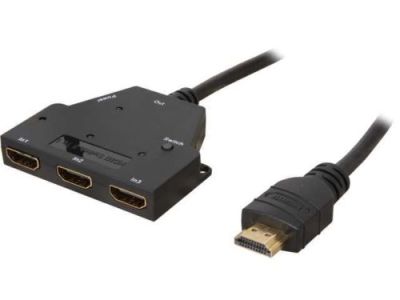 Okay, so you don't want to abandon your consoles and don't want to fish around the back of your desk switching cables all the time? Here's your solution, allowing you to switch between various HDMI inputs, and adding extra ports to you monitor, all on the cheap.
ADX LED-Strip
$19.99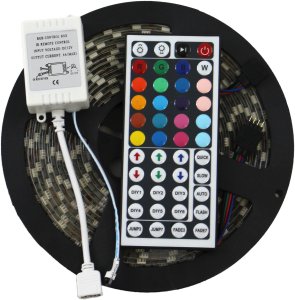 Well.. this one isn't necessary, but it definitely will upgrade the overall feel of your game room, man cave, or whatever you call that place you hide from the world to play hours of games. This all in one system brings everything you need to cast your wicked new setup in any color light you choose!