With the arrival of every new IOS, we see the scramble for the revered jailbreak. Whether it comes from the guys who brought you RedSn0w, Greenpois0n, or Evasi0n, Iphone users need it as quickly as they can get their hands on it. IOS8 was released in mid September and proved a real challenge to the jailbreaking community, but thanks to the Pangu jailbreak that is a thing of the past. However, the launch of the Pangu jailbreak was not as smooth as anticipated, and users (including myself) had many issues.
Why jailbreak? For those who have never jailbroken a device, jailbreaking allows users to customize and augment their phones in ways that regular Iphone users cannot. Some use this to download pirated apps, others to change the IOS UI, and there are still a myriad of other uses for jailbreaking. Many of IOS 8's features were already available on jailbroken IOS 7 phones, subtle yet convenient tweaks like tapping "Reply" in the text message notification banner, have been available for over a year.
But now Pangu Jailbreak is here, and it looks like the time to Jailbreak, and for those who are already jailbroken on IOS 7, let this be a word of warning. RIght now might not be the best time.
My IOS 7 jailbroken iphone 5 had some pretty interesting features that I can no longer use, at least until they are updated to IOS 8, but who knows when that will be? Features such as being able to group my apps into small organized clusters with Apex 2, or having a unique lockscreen with an elegant theme using Cydget, being able to catch anyone unlocking my phone without permission using Icaughtu, having multiple social media user profiles using slices are no longer possible for me, or anyone else interested in these tweaks. At one point I could even launch DOS attacks, and hack people's passwords from my phone (I went through a watchdogs phase okay?).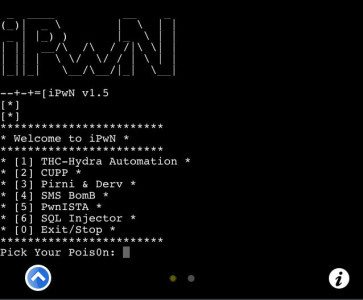 What major tweaks are compatible? Well for those of you with IOS 8 thinking of jailbreaking, here are some nifty tweaks you can enjoy!
WINTERBOARD
A powerful customization tool, allowing users to apply themes that will change everything from your icons, to your wallpaper, to many other aspects of the UI.
DOCKSHIFT
A cosmetic tweak that allows you to change the appearance of your icon dock, or even remove it completely!
ACTIVATOR
One of, if not the most powerful tool available, Activator allows you to change your phones very behavior. For example I have my phone set to automatically open my music when headphones are plugged in. For more complex and highly useful things, I have programmed my phone to turn on its GPS tracking upon receiving a text message that includes a secret keyword of mine, phone thieves beware!
CUSTOM LS
Tired of IOS 8 lockscreen cluttered with different grabbers? This will allow you to remove them all giving you a clean lockscreen for a minimalist look.
ZEPPELIN
This tweak allows you to replace your carrier with an image or another text, you can choose from a variety of logos that come with the tweak or download thousands more. More the Jordan Jumpman to a Stormtrooper helmet.
BYTAFONT 2
Want a new font across the entire UI? Bytafont 2 will allow you to find a font more fitting to your personality and aesthetic.
HIDEME8
Hide it all! Hideme8 give users the option to hide other useless elements of the IOS UI, and also features extensive options such as adding date labels to your notes, or hiding the typing indicator that other Iphone users can see. –
UNTETHEREDHEYSIRI
Want your phone listening to you all the time? Into that sort of thing? This tweak will allow you to say "Hey Siri" whether your phone is plugged in or not, in your hand or across the room, and allow you to interface with Siri.
CYLINDER
Cylinder brings customization options to those stale swiping animations between different pages of apps on our homescreens. Instead make your apps swirl like a carousel or do a barrel roll when you swipe from page to page!
NOSLOWANIMATIONS
This tweak will make any other Iphone you use feel sluggish and outdated. Many of the animations, such as opening and closing apps, are programmed to be slower, speed them up!
While these are some pretty cool tweaks, for those with vastly more powerful phones, I would not recommend Jailbreaking just yet, at least until many more tweaks have been updated for use with IOS 8.