After purchasing a Razer gaming mouse, and then having to return it two days later due to connectivity issues, I decided to give a lesser known name a try. Redragon is a Chinese gaming peripheral company, specializing in gaming mice and keyboards. After scouring the internet, I finally found the right mouse for me.
The Redragon Perdition boasts 16400 DPI, 18 programmable buttons, a weight tuning cartridge, 12 side buttons, 5 programmable user profiles, and best of all, a competitive price. Players are able to program each key using Redragon software, which also allows the user to do things like set the mouse's sensitivity, and even customize the many LED lights which adorn the gaming mouse itself.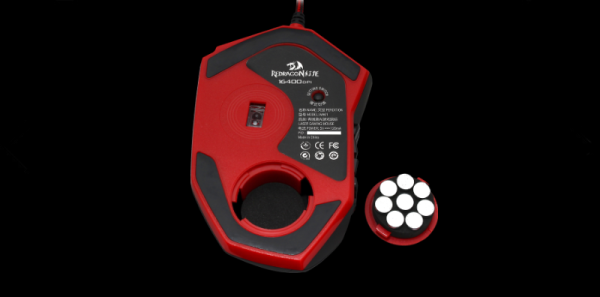 Aside from what's going on under the hood, The Perdition features a textured surface, giving players a firm grip as they make their way through dungeons and battlefields alike. The mouses' 6 foot cord is also braided, keeping it from tangling. As mentioned above, the Perdition has a weight tuning disk. By turning the mouse over and simply popping out a small circular module, one can then add or remove the small silver weights, either giving you a super light or hefty feel. The grooves running along the mouses surface feel natural and overall it just fits well in your hand. The placement of its buttons is also comfortable, allowing you to switch between targets, and then unleash the fury of your action bar.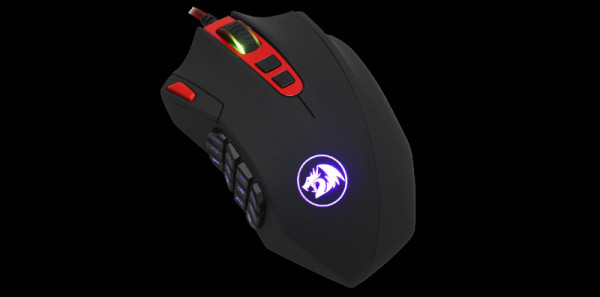 Although, with all of these pro's there are small things to complain about. Some have complained that the scroll wheel is encased too tightly, hindering its movement. I have not experienced this personally, so I assume this is a case by case incident. One complaint I personally do have, is that with the reinforced, braided cord being a bit heavier, I find myself pulling up for slack if the cord happens to go over the edge of my desk. Compared to the issues I have had with other gaming mice, at a much higher price point, these are small complaints. Overall this mouse has been a dream to use, and I plan to continue using it.