Have you been on the fence? Are you one of the many skeptics wondering why someone would even go to the effort of Jailbreaking in the first place? Scared of possibly turning your beloved iPhone into an expensive paperweight? Well, I'm writing this for you.
Compiled in this list, are a few of the most interesting, useful, and powerful tweaks that can only be accessed by Jailbreaking your precious Iphone.
Notice anything? A sleek minimalistic interface? Missing "Slide to Unlock" prompt?  These visual tweaks are brought to you by Subtlelock. A cydia tweak that brings a much cleaner look to your lockscreen, freeing you from the clutter of the stock Lockscreen and allowing those vibrant wallpapers and high definition screens really shine.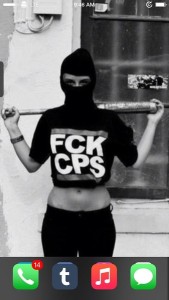 Some iPhone users make it their goal to fill as many pages as possible with various apps, but I have taken the minimalistic approach one step further using Infinidock. A tweak allowing you to fit as many apps and folders as you like on your dock.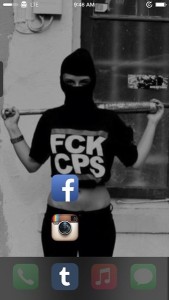 To take the simplistic and organized look a step further, Apex 2 gives you the ability to stack your apps in neat piles, or clusters, that expand with a double tap. Pair all of your social apps together, your communication apps, your photo apps, or any other applications in any configuration you choose!
Zeppelin, a customization tool for your carrier logo, can replace it with a range of icons from the little storm trooper helmet seen above to a triforce or even an android logo (hiss!).
But these tweaks and customization options are just on the surface. What might really drive you to make the jump, can be found under the hood.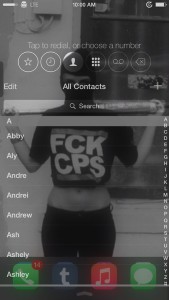 Aside from keeping my iPhone organized and sleek, I like to make it fast as possible. Noslowanimations speeds up every animation on your iPhone, shaving seconds off your use time and maybe even in doing so, saving some battery. Quick access to your phone is always a plus and a tweak called Callbar is just the thing you need. By simply pressing and holding on your status bar, a transparent dialer will appear at the top of your screen. From here you can access (and edit) your contacts, favorites, voicemail, recently called, and the standard dialer.
Activator is a tweak that is taken for granted at times by the jailbreaking community. It is an all in one tool and can really unlock the power of your phone. It basically allows users to program their iPhone to execute certain actions after a specific prompt. For example, one could program their iPhone to instantly open the music app when headphones are plugged in. Swiping along the bottom of your screen could open up the messaging app and so on. Personally, I have also used it as a security solution. I can remotely activate my phones GPS by texting it a specific phrase in case it is stolen, and even remotely activate a panic mode that causes my iPhone to ring and flash non stop to easily locate a thief.
Icaughtyou Pro is a tweak recently updated for IOS 8, which will take a picture using your forward facing camera when your pass code is entered incorrectly a number of times specified by the user. This image is then emailed to the email address tied to your icloud account, along with the phones last known gps location. This can be a crucial tool in tracking down an iPhone thief.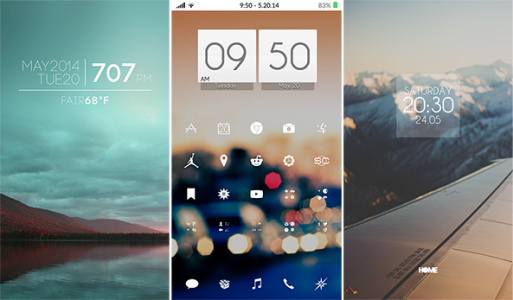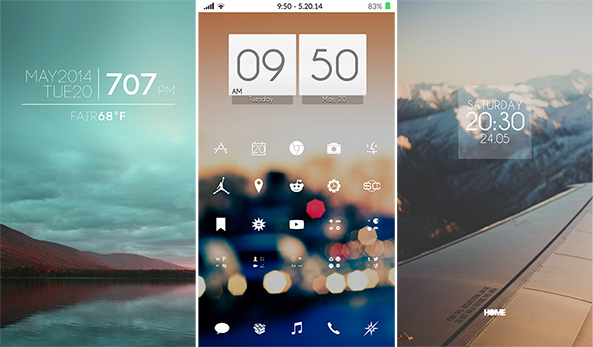 Winterboard, a vastly popular tweak among the jailbreaking community, facilitates theming and heavy customization. Users can customize their UI piece by piece, or adopt an entire theme at once.
Don't like being tracked? A bit uneasy about apps collecting your information? Protect My Privacy is the tweak for you. Not many users really pay attention to the access apps request from their phones and or tablets, but now, with Protect My Privacy, you have total control. This tweak will notify you when an app requests access to a specific feature of your phone such as your camera, microphone, location, and contacts. Not only can deny apps access to theses things but you can totally spoof them. For example if an app wants access to your contact list, the tweak will generate an entirely fake set of contacts for the app to access (no these are not actually added to your phonebook). Location and other pieces of private information can be faked as well.
These are just a few of the features that can be attained through jailbreaking. Will you jump in?