Tis the season for caring and sharing. Here at The Noobist, we couldn't think of a better way to share with each other and with you, our readers, than to open up about our favorite holiday movies and TV specials and why they're so special to us. Without further ado, The Noobist staff picks for favorite holiday movies and TV specials of all time. Take it away, Metro!
A Charlie Brown Christmas Special
by Metro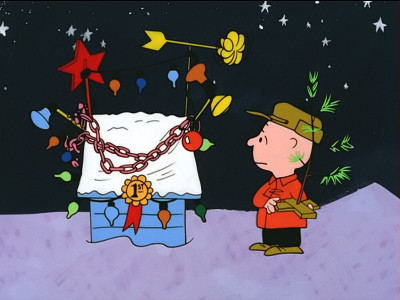 Christmas is a wondrous time, and I for one respect and cherish everything the single day invokes – faith, family, tradition, and of course giving! There is nothing that encompasses all these things better than  A Charlie Brown Christmas Special for me and my family. I'm sure this is on everyone's list, as it's truly a classic, but the resounding message that it describes is just too powerful for me to look at plainly. Despite having seen it 20+ times, I still get emotional every time. Even now, just thinking about it and what it represents to me, I'm choked up.
Most people likely see this single 20 minute show as a way to celebrate the holidays, but I see it as something much more, with a very deep meaning and powerful message. Say what you will about Peanuts and its universe, I will always believe wholesome values were at the heart of Mr. Schulz's work until his final days. No where is this seen more honestly than in A Charlie Brown Christmas Special. The characters and actions portrayed in such simplicity illustrate with utmost complexity every notion of the most joyous holiday of the year. Starting with Mr. Schulz's view on materialism, starkly contrasted by Charlie Brown's lack of understanding by it, we get a timeless vantage point on a day that was originally conceived as the holiest of all days and how it's transformed.
Despite all this, the most powerful message of all comes from the character Linus, when he tells everyone "What Christmas is all about." This few seconds is the perfect conclusion to the wonderfully crafted story and reminds us all how things have really gotten out of hand. Christmas isn't about presents, or Santa Claus, or shopping, or even family, no matter how particularly strong those themes are each year. And for some reason, it always takes me by surprise when Linus tells me just what the facts are, even so many years later.
Of course, this Christmas special is more than just television for my family. It's a tradition, one that we share every year. Christmas is a single day out of the year, and A Charlie Brown Christmas Special is just a few minutes on top of that, but I can tell you no matter what else the season brings, no matter how hectic or commercialized, it's not truly special until I hear Linus' words.
Lethal Weapon (Series)
by Laura Fagan
Christmas is can be a stressful time of year for everyone. The madness that is the arrival of Santa, along with all the food prep and house prep can drive anyone a little mad! This madness was always echoed in my house by a Christmas staple: Lethal Weapon.
Festive is not a word that would generally be used to describe this cop action comedy. Lethal Weapon is about a soon-to-be retired cop Roger Murtaugh (played by Danny Glover) struggling with the prospects of retirement and his age being paired with a young suicidal narcotics sergeant Martin Riggs (played by Mel Gibson). Throughout the series they deal with various difficult issues, that retrospectively, is impressive given the times. Depression, suicide, death, interracial communications, are all subjects that are addressed, but yet never become the predominant focus. This is a testament to the writing of this series and something that is very difficult to craft well – comedy.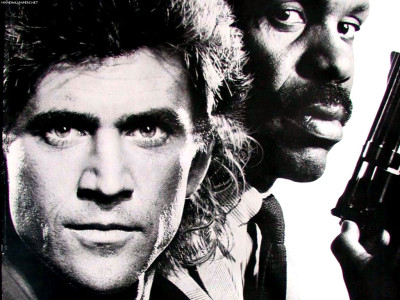 Comedy is by its nature a very subjective form of entertainment. Different forms work in different ways for different people. One of the things that Lethal Weapon does well is that the narrative is so well framed that the characters themselves can often only laugh at the situations they find themselves in and how stupid the whole situation can be. It's that level of self-awareness and that beautiful balance of tragedy and humor which is the very definition of what life is. Sometimes bad things happen, and you can either let it get to you or find a way to laugh about it and endure.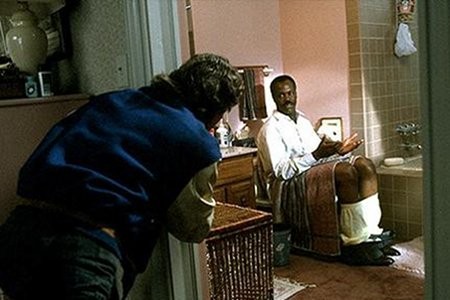 Lethal Weapon for me will always represent that balance, of something to remind you that no matter how bad things get as long as you can find something worth holding on to, there will always be something to laugh and celebrate. Which for me, is the very essence of Christmas. 
It's Always Sunny in Philadelphia Christmas Special
by CT Stevens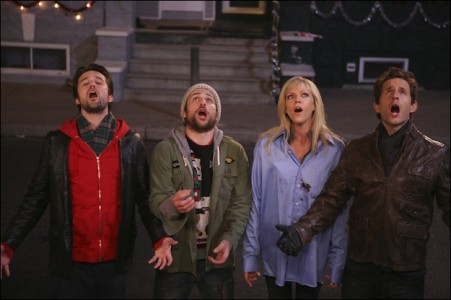 The It's always Sunny in Philadelphia Christmas Special came at a memorable time in my life. It was the first Christmas I was hosting my folks over (and still the only one I have ever hosted) and I wanted to make it fun. Now I had seen the special before so after our excellent meal we sat in the living room and watched Xmas movies for a few hours. There was Scrooged and Christmas Vacation, which we had all watched before so I figure I would surprise them with my third choice. Their reaction is what makes this one stick out for me.
It's Always Sunny in Philadelphia is known for being outlandish and raunchy most of the time: a cast of self-centered people who try to screw over their own friends and usually all end up on the losing end. They have made a habit of ruining the lives of anyone and everyone they became involved with. It's comedy gold and adding that Christmas touch to it just makes it all the better. The antics they get into and the reality of their past Christmas' finally hitting home makes this one of my favorite episodes of the show. Add to it that the gang gets animated and Frank learns the true meaning of Christmas make this a Christmas special to remember. My parents may not have liked it in the end as it was a bit too much for them, but it is a Christmas they won't soon forget.
Home Alone 2: Lost in New York
by Adam Straughan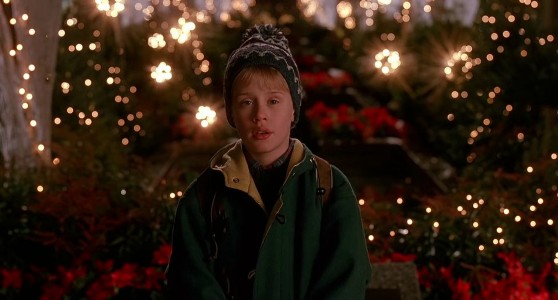 My favorite Christmas film is without a shadow of a doubt Home Alone 2: Lost in New York. Growing up, we had a number of Christmas films to choose from – Miracle on 34th Street, It's a Wonderful Life, The Santa Clause, etc., each of which were watched by me and my family on a regular basis. But nothing compared to the festive feeling I would get from watching Home Alone 2. From Kevin meeting the bird lady in Central Park, receiving his turtle doves and setting up his relatives' house full of imaginative traps, to finally meeting his mother again in Rockefeller Center; the film used to take me on such a journey as a child and is something that has yet to be beaten by any other Christmas film!
The sound track has a huge part to play in this as well, with the highlight song "All Alone on Christmas" montage from the film being as follows:
Jingle All the Way
by Eric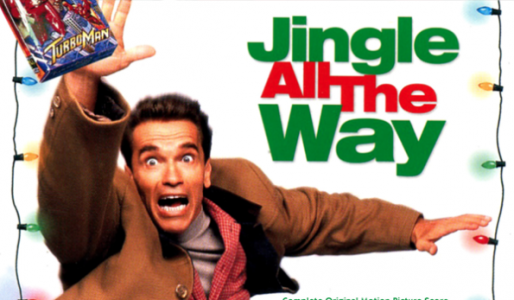 Perhaps no other Christmas film has impacted my childhood as much as Jingle All the Way. Arnold Schwarzenegger plays Howard Langston, a workaholic family man who can't seem to catch a break during the holiday season. Howard's busy life results in him constantly disappointing his wife and his only son, Jamie, (played by frickin Jake Llyod from Star Wars Episode I) through his neglectfulness and general absence. Matters only get worse when the year's hottest new children's toy, the popular Turbo Man doll, becomes sold out nationwide. Unsurprisingly, this is the same toy Jamie so desperately wants. Thus, Howard embarks on a perilous journey across the state to make his son's Christmas dream come true and to redeem himself in the eyes of his family.
Schwarzenegger's hilariously out of place casting is perhaps the highlight of the entire movie. Every line is delivered with cosmic levels of hilarity due in large part to Arnold's thick as hell Austrian accent (which at this point I've imitated for more than 10 years). It's why scenes like this are comedic gold:
For today's audience, I suppose a better way to summarize this film is to compare it to Harold and Kumar Go to White Castle: our main character simply wants to obtain a certain object, but said object is made nearly impossible to find due to random and outlandish obstacles arising faster than Mcgregor knocking out Aldo (too soon?). In short, anyone with a sense of humor needs to watch this for Christmas. It has everything you need: Arnold's funny accent, drama, a heart warming story about love for one's family, deer punching, intense chases, Santa Claus brawls, and even dwarf fighting (not even kidding).
It's a Wonderful Life
by AJ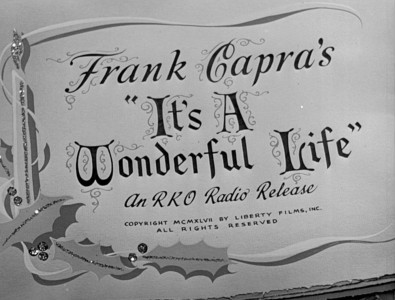 If you've ever had the distinct pleasure of viewing Frank Capra films then you're probably very familiar with the famed director's classic ahead-of-his-time style of movie-making. If you haven't, just know that you're destined to come away from his movies having transcended the typical movie viewing experience as you're brought on an exploratory journey into humanity. Frank Capra's holiday classic It's a Wonderful Life is no exception. And while distinctly indicative of the time period from which it hails, the late 1940s, It's a Wonderful Life still manages to come across as a timeless classic, ripe with lessons for us all, no matter what your background, race, religion, etc. As a constant seeker of connections and meaning, this was all the more draw for me. That is, once I was ready to see the movie for what it was.
I remember the very first time I saw It's a Wonderful Life. To be honest, I didn't care for it. Ok, that was an understatement. Actually, I was bizarrely angered by the life of George Bailey (Jimmy Stewart's character). A couple years later, I decided to give the movie another shot. After all, who could resist the charm of the magnificent Jimmy Stewart? Still no go. It wasn't until I watched It's a Wonderful Life for the third time that I actually liked it. I even cried. It also finally dawned on me why I was so emotional about this movie that seemingly had no connections to my own life. Oh, but it did.
The same reason I disliked It's a Wonderful Life at first and then cried the third time I saw it was because I felt like I was George Bailey. I'm no angel, but I've always struggled with a sense of duty (to family, friends, work, you name it) to the extent that it has inhibited my ability to pursue my own happiness. Like George by the end of the movie, however, I've come to realize that there is indeed a balance that can be struck between the two and when it's found you can have the best of both worlds and not resent anyone, including yourself, for it…which makes for a wonderful life.
What are your favorite holiday movies and TV specials? Sound off in the comment section below.