Yesterday, Game Informer revealed that the once code-named Assassin's Creed: Comet is in fact Assassin's Creed: Rogue, and will be coming to Xbox 360 and PS3 later this year.
They also revealed some information about the main protagonist. You will be playing as a traitor to the assassins, a Templar called Shay Patrick Cormac. Shay is an assassin hunter who has to be even more clever to outsmart his sneaky foes. The game takes place during the Seven Years' War, filling the gap between Black Flag and Assassin's Creed 3.'It will also loosely link with Assassin's Creed: Unity, which is set a few years after during the French revolution. It will also tie into the Kenway saga, and possibly even conclude it.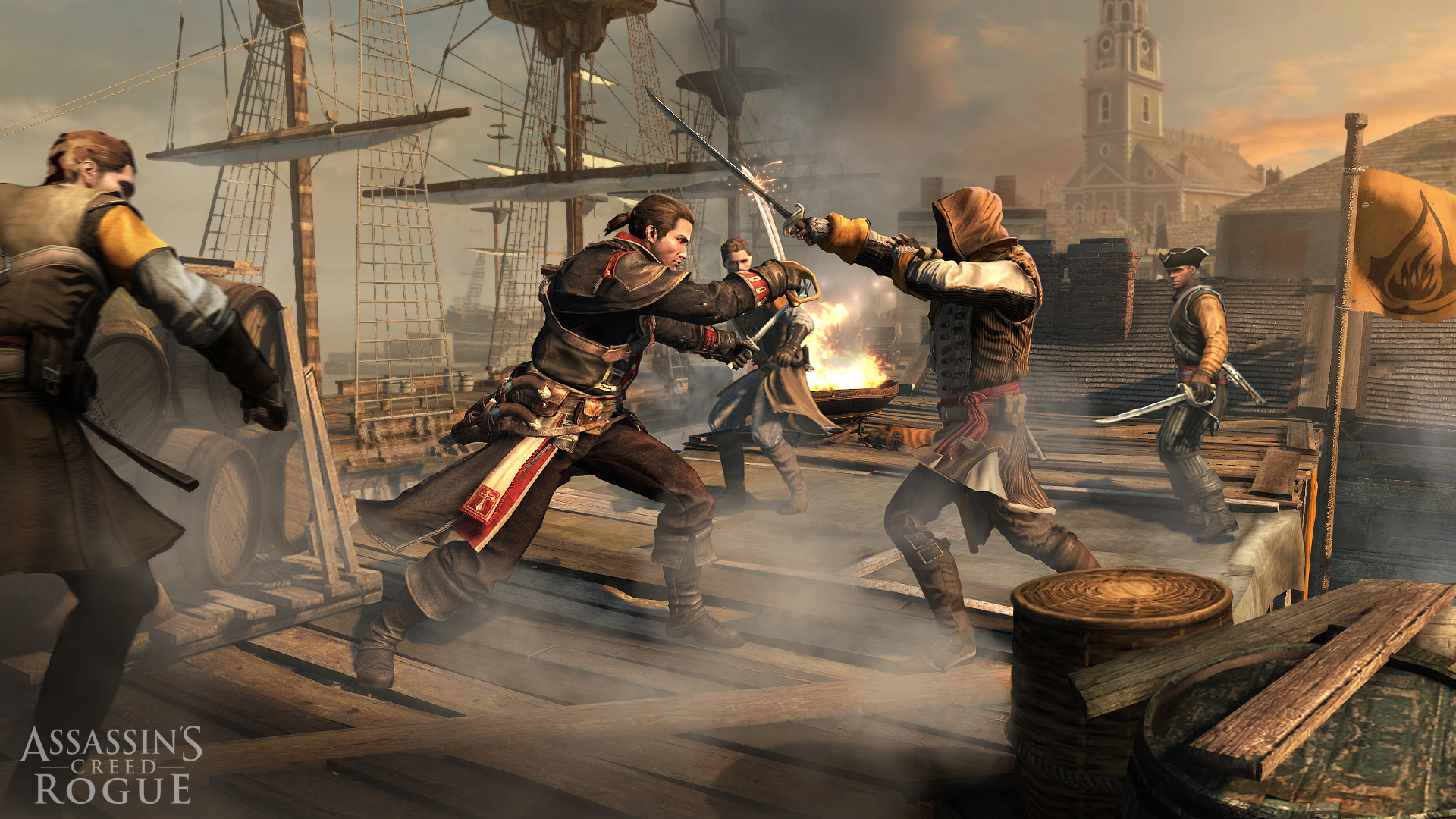 From what we can see in the screenshots so far, ship missions will again feature heavily. Black Flag was praised for it's use of the ship battle mechanics, a feature touched upon in Assassin's Creed 3.
According to IGN, Rogue is being developed by 'Ubisoft Sofia, in collaboration with Ubisoft's Singapore, Montreal, Quebec, Chengdu, Milan and Bucharest studios.'It's too early to tell, but with the strength of Black Flag last year, hopefully Ubisoft are set to deliver the defining Assassin's Creed experience of the last generation.
The release date has been confirmed for November 11th.
Via: Gameinformer