Many games were nominated last night, but many of them walked away from the Video Game Awards empty handed. Here are the champions of champions, the games that have stood above the rest, all chosen by you, the gamers.
Best Game for Change/Best Narrative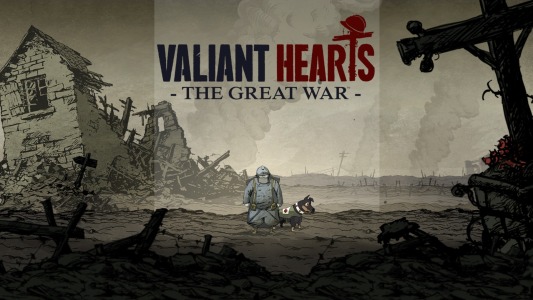 Valiant Hearts: The Great War is game where soldiers are not super powered or amped up with exo skeletons. In this 2D animated comic style game, you follow four intertwining stories about love and loss. Valiant Hearts beat out Mountain, Never Alone, The Last of Us: Left Behind, and This War is Mine.
Best Score/Soundtrack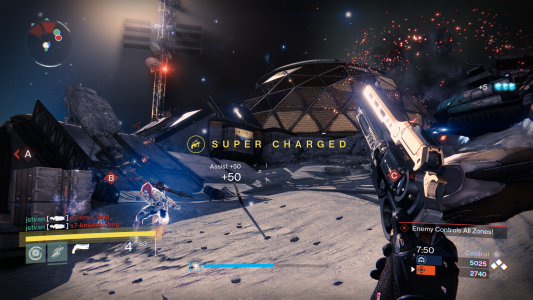 A compelling soundtrack can make or break a game, if the music we hear moves us as much as the game's narrative, it can elevate the experience as a whole. Destiny was given the award for best score, which is not surprising since the games soundtrack was composed by none other than Martin O' Donnell, the same man who brought us the beloved Halo theme song. Destiny sent Alien Isolation, Child of Light, Sunset Overdrive, and Transistor home empty handed.
Developer of the Year
This year, Nintendo has brought its loyal fans the gameplay and characters they have grown to love over the past few decades. The latest iterations of titles like Super Smash Bros. and Mario Kart have left players clamoring for more, and for this reason, Nintendo took home Game of the year, leaving Monolith, Telltale, and Ubisoft Montreal in the dust.
Best Independent Game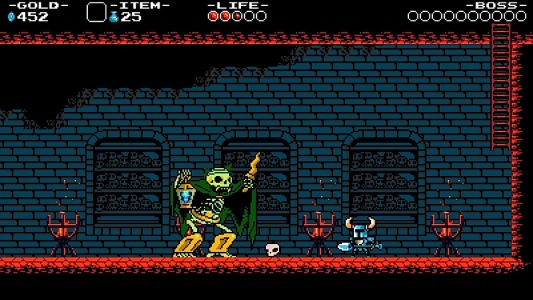 Shovel Knight took home the award, surpassing Broken Age, Monumental Valley, Transistor and the Vanishing of Ethan Carter. Its classic gameplay with slight modern twists kept gamers coming back for more.
Best Performance
Voice acting and Mocap can drastically alter the feeling of a game. Many a title have been ruined by poor voice acting, and many games have been transformed into intense experiences with great voice acting. One example of this is Trey Parker's performance as various characters in South Park: The Stick of Truth. Trey beat out some goliaths of screen and voice acting such as Adam Harrington, Melissa Hutchinson, Troy Baker, and even Kevin Spacey.
Best Remaster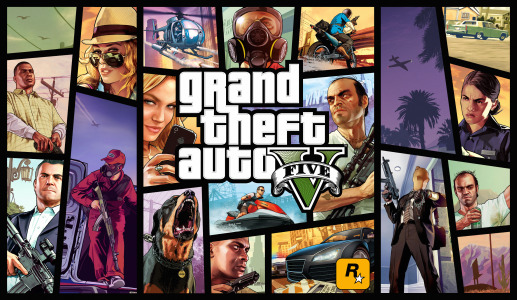 Few games really deserve to be remastered, and few remastered games are more than just a graphical facelift. Grand Theft Auto V set itself apart by pushing technology to its limits, changing the very way we see their world with 1st person mode, and tons of new fixes and content for the remastered version of the Rockstar masterpiece. The Last of us Remastered, The Master Chief Collection, Tomb Raider and Pokemon all lost out to this amazing game.
Best Action/Adventure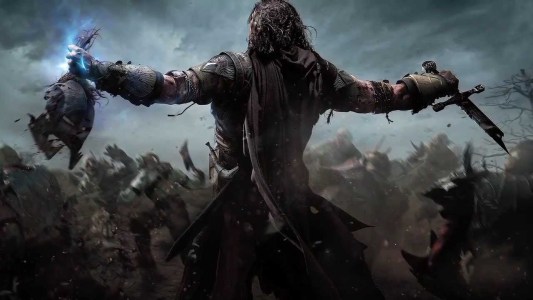 Alien: Isolation, Assassin's Creed Unity, Bayonetta 2, Sunset Overdrive all stood out above other games with their engaging and high energy adventures. But one game stood head and shoulders above even them, Middle Earth: Shadow of Mordor. With it's compelling story, and new nemesis system allowing players to create their own adventure, Shadow of Mordor hacked and slashed it's way to the top.
Best Fighting Game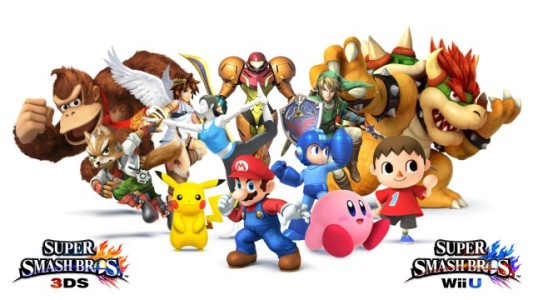 The fighting genre has have always been an integral part of gaming. From arcades to the livingroom couch, battles are fought and won in a flurry of violence and skill, always leading to one clear loser and one clear victor. This year, the victor was Super Smash Bros. Wii U, and the losers were Killer Instinct: Season 2, Persona 4 Arena Ultimax, Ultra Street Fighter IV, and Super Smash Bros 3DS.
Best Sports/Racing Game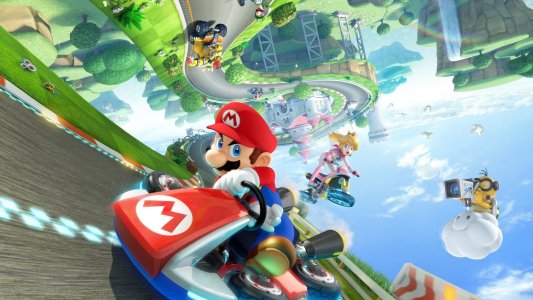 Another category that leads to fierce competition, sports and racing games are all about who is the very best and this year, Mario Kart 8 was the best, leaving FIFA 15, Forza Horizon 2, NBA 2K15, and Trials Fusion in the dust.
Best Mobile/Handheld Game
You thought card games were a thing of the past? This years winner,  Hearthstone, will teach you differently. Brought to you by Blizzard, this title has taken the gaming world by storm, blowing away it's competition, Bravely Default, Monument Valley, Super Smash Bros. 3DS and Threes!
Best Online Experience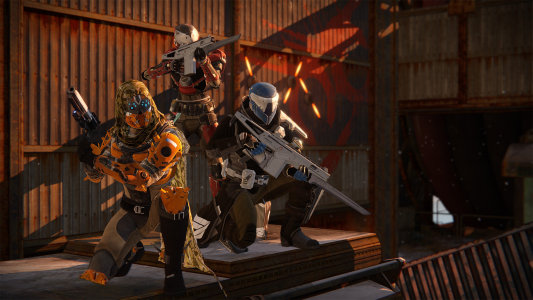 Online gaming has become over the past few generations, an integral experience for gamers. Many games try to introduce compelling online multiplayer and experiences, but fail miserably. Destiny, is not one of those titles. With millions of players who are logging at least 3 hours of gameplay a day, titles like Call of Duty: Advanced Warfare, Dark Souls II, Hearthstone and Titanfall have been left behind in the race for best online experience.
Best Shooter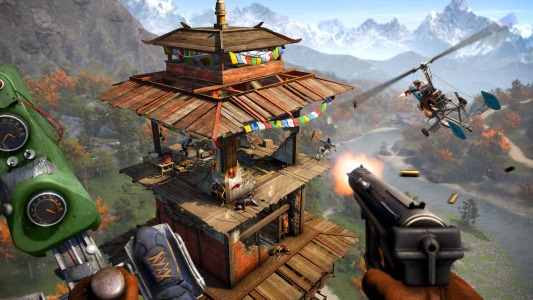 Blowing things up and shooting them to tiny bits may seem like unorganized chaos, but it is an art form. Far Cry 4 has taken players to a never before seen environment and given them the reigns, allowing users to travers this strange land and pop bullets into everything that moves. And for that reason it has beaten Call of Duty: Advanced Warfare, Destiny, Titanfall, and Wolfenstein: The New Order.
Best Family Game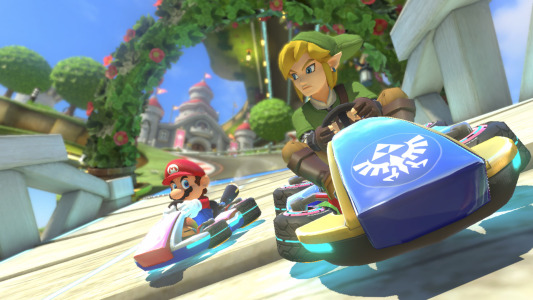 Grand Theft Auto, Far Cry 4, and the like are all great games but you can't exactly play them with junior. Games that can entertain not only children, but their parents as well deserve special mention. For standing above the rest in this respect, Mario Kart 8 has won, throwing a red shell in the face of Disney Infinity 2.0, Fantasia: Music Evolved, Skylanders: Trap team, and Tomodachi Life.
GAME OF THE YEAR
This game has delivered a story epic in scale and narrative, filled with a host of deep and relatable characters. From the moment your adventure begins, it is truly your own. With deep character customization, and meaningful emphasis on choice, no two playthroughs will be quite the same. For this reason not only has this game won Game of the Year but it also has taken home Role Playing Game of the Year. Dragon Age Inquisition, brings with it hours of deep, intense gameplay, gorgeous graphics that push technological limits, and amazing narrative and voice acting. Dragon Age Inquisition has set the bar high and has won the first ever Video Game Awards Game of the Year.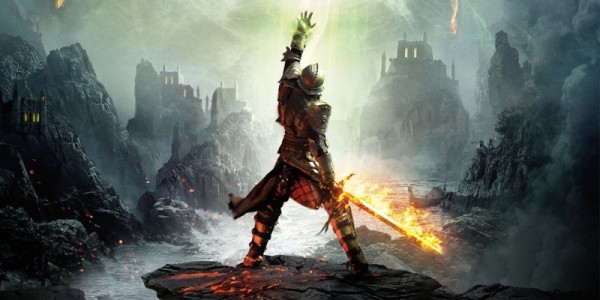 There you have it! This years biggest winners! If you still haven't, check out my review of Dragon Age Inquisition here!