La-Mulana will be coming to the Playstation Vita, through a partnership between Pygmy Studios and Rising Star Games, later this year.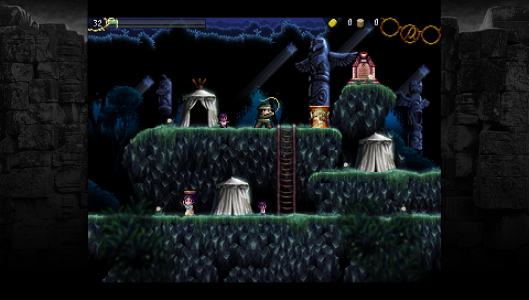 The PS Vita version, dubbed La-Mulana EX, will not be a straight port of the game. Rising Star Games has promised that the re-release will include additional content, as well as exclusive features.
La-Mulana  instantly became a cult hit for its Metriodvania-style gameplay and biting difficulty. Originally debuting for free in 2005, the game's commercial remake was received warmly in 2012, with a sequel set to release in December 2015 following a successful Kickstarter campaign.
The news of a PS Vita release marks the first portable release of the game.
Martin Defries, Managing Director of Rising Star Games said: "[the] PlayStation Vita system is a natural fit for La-Mulana, and the exclusive features and additional content included in this new version will intrigue fans and newcomers alike."
Rising Star Games is known for publishing many well received titles, such as No More Heroes, Little King's Story and the Harvest Moon series.
The release date and price of La-Mulana EX are yet to be announced.