Metal Gear Solid V: The Phantom Pain will be released on September 1st 2015. Due to be announced tomorrow a Neogaf user named Nibel posted the IGN video here: http://www.neogaf.com/forum/showthread.php?t=1002982
The video has been removed but a screen cap of the date is still floating around.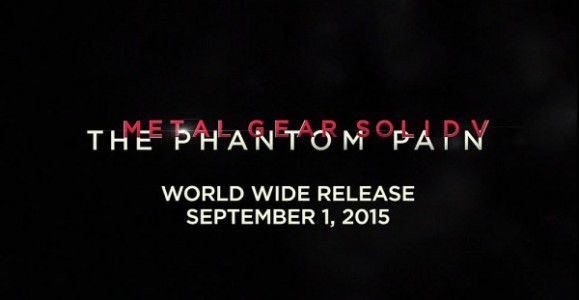 Within the video Hideo Kojima hinted that this would be his final Metal Gear Solid game…. and yes he has said that before.
Now might be the time to pick up Ground Zeroes if you haven't already (why the heck not!) and have a glimpse at the next entry into the Metal Gear Solid franchise.