Today, Ubisoft has announced that, on September 23rd, Bad Blood, the latest piece of DLC for their hit title Watch_Dogs will be available for download. This release date applies mainly to season pass holders however, the DLC will release on September 30th for all other players.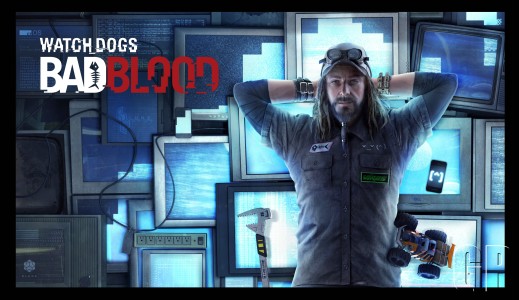 Watch_Dogs Bad Blood will feature an all new single player campaign centered around the scruffy hacker we have come to know and love, T Bone. Players will follow his story through a total of 10 new missions across Chicago. This campaign takes place immediately after the events of Watch_Dogs, as T Bone infiltrates Blume one last time to plant a false trail in their system. Just before riding off into the sunset and disappearing off the grid, he receives an urgent call from a former Blume colleague. It seems his old friend Tobias Frewer is in danger, but as T Bone sets his own needs aside to aid a friend, something seems amiss.
Bad Blood also boasts a new contract type, "Street Sweep". In these new side missions players can team up with friends for the first time to cooperatively take down chicago's criminal syndicate. Those who pick up bad blood will not only be able to play as T Bone in single player campaign, but also in multiplayer modes such as 'Hacking' and 'Tailing', as well as in the companion app.
Watch_Dogs Bad Blood will also grant players exclusive weaponry, perks, and outfits, including a remote-controlled car, one of T Bones latest tools of destruction with its own upgrade tree!
With a range of upgrades, it seems Ubisoft is bringing something to the table for everyone. Be sure to pick this one up on either the 23rd or the 30th of Septmber.