Yesterday, January 21st, Microsoft held a Windows 10 event, detailing their new plans for the upcoming OS. Their presentation ran the gambit from commercial use, to gaming, to business application. But we know why we're all here. The games! Here is a comprehensive wrap up on game related news to come out of the Windows 10 event.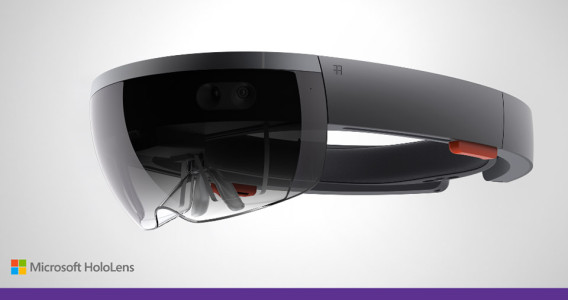 A major player and showstopper in this event was the introduction of the Hololens, a new augmented reality headset used to project holograms into the users field of vision. This announcement made the biggest splash by far as it could change the entire landscape of consumer technology. It is essentially a headset with a clear visor capable of overlaying interactive 3d objects, putting "holograms" all around you. Microsoft teased some ambitious goals concerning Minecraft, turning the users living room into a veritable playspace. Hopefully this will not go the same route as the IllumiRoom, or promise too much like the early Kinect.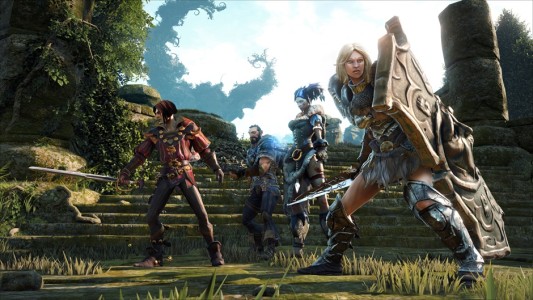 As he delivered a peek at the upcoming title Fable: Legends, Phil Spencer also announced cross play between PC and Xbox One consoles. A feature that has been long requested by many will finally become a reality, as PC gamers and console gamers can duke it out competitively or side by side in a cooperative effort.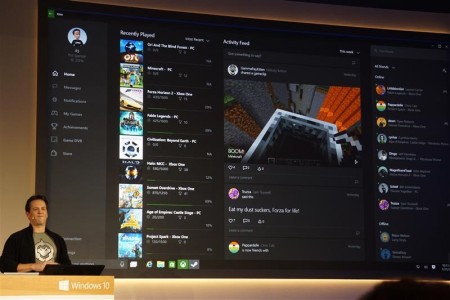 A new universal Xbox app was also shown, allowing players a one stop destination for all of their friends activities, achievements, and other share-ables.
This announcement was coupled with the demo and announcement of a new game streaming feature coming in Windows 10. While playing PC games and Xbox One titles, the last 30 seconds of gameplay are constantly being recorded, allowing players to share their greatest and most spontaneous moments. Even though it's competitor, the Playstation 4, records your last 15 minutes, this is a step in the right direction. All shared clips can instantly be shared to your friends across both PC and Xbox One.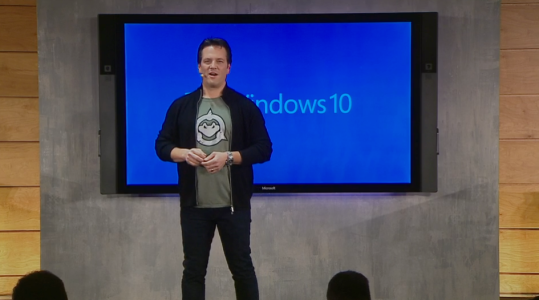 It's no surprise after all this talk, but the Xbox One will be integrating Windows 10, presumably for free, and will most likely be part of a mandatory update. Microsoft has offered an upgrade to Windows 10 for free for PC and mobile, provided you snatch it up during it's first year. After integrating your gaming console with Windows 10, players can then stream games to any Windows 10 enabled device in their home. Want to play Halo on your Windows 10 enabled pc in another room? The new universal Xbox app will pair your devices instantly and allow you to not only play games but perform other actions such as turning off your Xbox One remotely.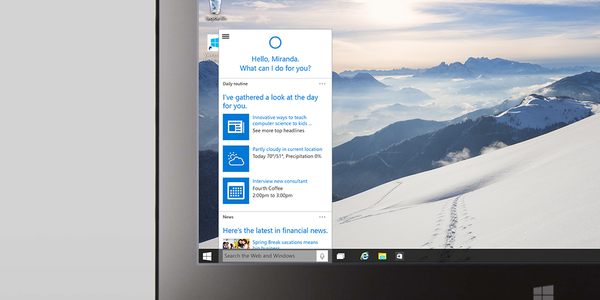 Cortana, Microsoft's' answer to Siri, is coming to Windows 10 enabled computers. This marks the first time PC users will be able to summon Cortana to fetch things like web results and the weather. She can also perform various PC specific tasks such as opening applications, sending email, and playing media. She also has the ability to comb through your hard drive to help you find specific files.
Another important part of Microsoft's showing was the demo of DirectX 12. This new build is said to give developers more control than ever, over their visuals and graphic quality. Details and scenery can become vastly more complex with DirectX 12, and not only will this affect PC gaming, but Console gaming as well.
There you have it! Microsoft seems ready to deliver us the future and heat up the console wars at the same time. But what are the implications of some of the things we saw from the Windows 10 event? Will the ability to stream Xbox One games cost them by no longer requiring us to buy another piece of gaming hardware? Have they bitten off more than they can chew with Hololens? Will PC Cortana integration bring about new concerns for privacy? Only time will tell.