A few days ago, we learned that despite the 7th Season starting mid-summer, we will have something to sate our Game of Thrones desires through the late Winter and into Spring. The Game of Thrones Concert Experience boasts that "state of the art technology" will be used to take a music and fantasy lover through an amazing experience, and of this I have not the slightest inkling of doubt.
For those of you who do not know, the man behind the music in Game of Thrones is Ramin Djawadi, who has scored every single episode out of the sixty, as well as films like Pacific Rim and Warcraft.
I think it's safe to say anyone remotely interested in HBO or Game of Thrones has heard some piece of his work, but of course one of the most remembered is the Title Song. This alone is a feat, as millions of people have fallen in love with the show alongside its opening scene, weekly featuring something Ramin created. It's no doubt his music has a lasting impact on the audience, but it really steps things up to the next level when you sit down and think about it.
Most viewers of Game of Thrones tune in for betrayal, bloodshed, and the occasional brutality, but once you take a good hard listen to the score in your favorite scenes you understand just why the Game of Thrones Concert Experience will be an even greater watch than you could imagine.
Let's examine some of my favorite scenes to illustrate this point.
The first scene happens at the end of Season 1 and really solidified my love for the score quickly.
Rob Stark has just found out his father Eddard, Lord of Winterfell and Warden of the North, has been taken captive at the Capital. He knows nothing about why, but knows everything about hatred and revenge, the same feelings that led Starks to their doom at King's Landing in past generations. All of these emotions need to be captured in the scene, and while Richard Madden does a fine job doing it, it's nothing without the score supporting it.
Trying to imagine the scene without the music is the best way to gauge its impact. There are many situations in Game of Thrones that contain nothing but silence in the background, but once you listen to the piece featured in this scene titled The Stark Theme, you begin to understand why this scene and so many others allowed us to fall in love with a family that would eventually fall to such a grim fate.
Next up let's examine something much more recent. The Season Finale for Season 6 was breathtaking for multiple reasons, but I don't think anyone who watched it will ever forget its amazing opening sequence. The episode starts with a gentle back and forward of characters preparing for Cersei Lannister's trial to decide her guilt by seven Septons of the Faith of the Seven. All the prominent members of the King's court are present, as well as the heads of the religion.
The character Cersei engineers an amazing power play, but she should be breaking the fourth wall screaming with appreciation to Ramin, who once again makes the entirety of the scene doubly as memorable. The piece used at the start of the episode that climaxes along with it is known as The Light of the Seven. A good spot of irony when you realize the Light of the Seven now has a rather green hue to it, but what's even more ironic is that every single one of you reading this already knows the name of this song. Honestly, think to yourself. You, and a million others, immediately went to the internet to learn the name of the song and everything about it. It was THAT powerful. So much so, the scene feels like the secondary when side by side.
That right there is the power of music. The eyes and the ears work in blissful harmony to create an emotion. You may see something beautiful, but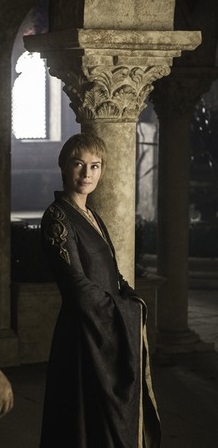 without sounds associated with it, it is only half of its true self.
This is why the Game of Thrones Concert Experience will be worth the price of admission 10 times over, and will be even better than watching any single episode of the show.
The goal is a total Westeros experience overlayed to its music, so expect strong visuals, intense light work, and of course a full Orchestra and Choir giving it their all. Anyone who doesn't leave satisfied should not call themselves a fan of the series.
28 cities will be visited, and unfortunately not everyone will have a feasible opportunity to be a part of this. I myself do not know if I can attend either location somewhat near me, but I urge anyone who is on the fence about this to go and share your experiences with us at Contact@noobist.tv
Tickets go on sale August 13th, so be sure to start planning your trips and calling off work to see the once in a life time Game of Thrones Concert Experience!