The Noobist presents the top ten most anticipated movies of 2014. Have your own list? Tell us in the comments below!
10. How to Train Your Dragon 2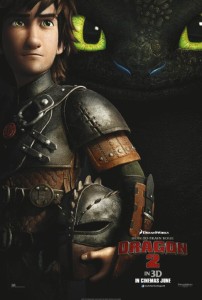 With this movie, DreamWorks Animation comes back to the world of dragons and Vikings. It is originally a sequel to their successful movie in 2010, which came to the Hollywood film industry by the same name. In this upcoming movie, the Viking chief's son will capture the dragon to make his passage into manhood and save his tribe.
Director: Dean DeBlois
Writers: Cressida Cowell (novel), Dean DeBlois (screenplay)
Stars: America Ferrera, Jay Baruchel, Kristen Wiig
9. Dawn of the Planet of the Apes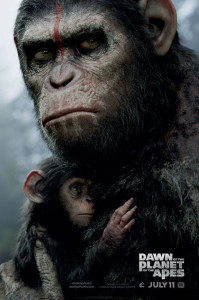 The upcoming movie will determine who will survive as Earth's dominant species. It will show who emerges as the most intelligent species on this planet and who will control their complete destiny. As the consequence of genital evolution, a growing nation of apes (led by Caeser) will involve into a fierce fight with the human survivors.
Director: Matt Reeves
Writers: Mark Bomback (screenplay), Pierre Boulle (novel)
Stars: Keri Russell, Gary Oldman, Andy Serkis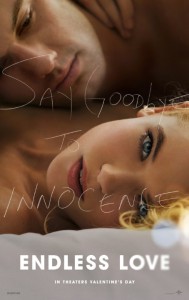 The story has been taken from Scott Spencer's novel that goes by the same name. It is a romantic love-tale of a privileged girl named Jade (15-year-old) and a charismatic boy named David (17-year-old). It is like a timeless saga and conflict between reckless lovers and their parents who try their best to keep them apart.
Director: Shana Feste
Writers: Shana Feste, Joshua Safran
Stars: Alex Pettyfer, Gabriella Wilde, Bruce Greenwood
7. The Amazing Spider-Man 2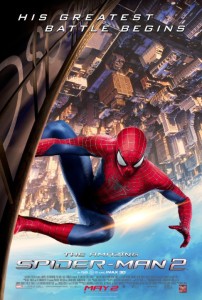 The Amazing Spider-Man is originally a sequel to the 2012 blockbuster Spider-Man. It is a fabulous story of Peter Parker (Garfield) where he finds a greater conflict ahead. He fights to discover the right balance between heroic adventures and ordinary life. Hopefully it is better than the first which was just as ridiculous as the Toby Maguire Spiderman movies.
Director: Marc Webb
Writers: Alex Kurtzman (screenplay), Roberto Orci (screenplay)
Stars: Andrew Garfield, Emma Stone, Jamie Foxx
6. X-Men: Days of Future Past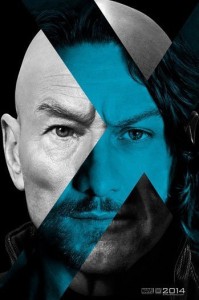 The X-Men show a desperate fight and effort to change history which correlates with the survival of the species. The fight takes place among the species across the times of two periods in "X-Men: Days of Future Past." It is the survival of the fittest for sure. As a consequence of this fierce battle, dooms day comes for both humans and mutants.
Director: Bryan Singer
Writers: Simon Kinberg (screenplay), Matthew Vaughn (story
Stars: Hugh Jackman, Jennifer Lawrence, Ian McKellen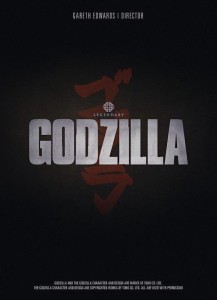 The upcoming movie may be released on May 16th, 2014 to show us a giant radioactive monster called Godzilla. It appears it wants to destroy mankind.
Director: Gareth Edwards
Writers: Max Borenstein (screenplay), Dave Callaham (story)
Stars: Elizabeth Olsen, Aaron Taylor-Johnson, Bryan Cranston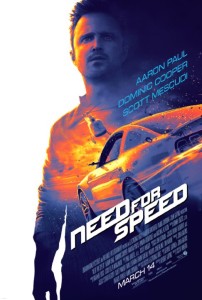 Based on the video game, the "Need for Speed" has been made to give its audience immense thrill and pleasure. It will be released on March 14th, 2014. The movie captures the motion and thrills of the video game and brings it into the real world.
Director: Scott Waugh
Writers: George Gatins (screenplay), John Gatins (story), 1 more credit »
Stars: Aaron Paul, Dominic Cooper, Chillie Mo
3. The Grand Budapest Hotel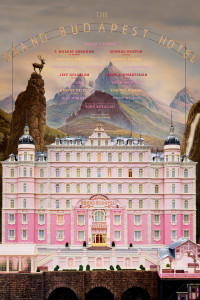 The Grand Budapest Hotel reminds us about the adventures of Gustave H, the most renowned legendary caretaker of a famous European hotel during the time of the wars. During this time, a lobby boy named Zero Moustafa becomes his most trusted friend.
Director: Wes Anderson
Writers: Wes Anderson (story), Hugo Guinness (story)
Stars: Ralph Fiennes, Saoirse Ronan, Léa Seydoux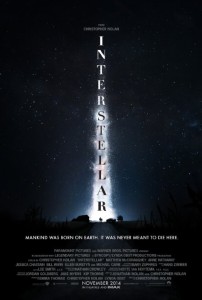 Based on a science fiction story, Interstellar is an interesting film. It features a group of explorers who use a newly invented wormhole to go beyond the limitations of human beings in space. They cover an unprecedented distance.
Director: Christopher Nolan
Writers: Jonathan Nolan, Christopher Nolan
Stars: Anne Hathaway, Jessica Chastain, Matthew McConaughey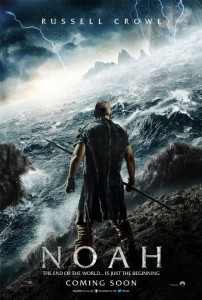 Noah is an American religious film based on an epic story. In this upcoming film, a man has been chosen by God to do some incredible tasks before an incredible flood initiated by God hits earth.
Director: Darren Aronofsky
Writers: Darren Aronofsky, Ari Handel
Stars: Emma Watson, Jennifer Connelly, Logan Lerman
There is one movie that trumps all the films above but the information on it is scant. It is Transformers 4. It has different characters than the previous 3 incredible Transformers movies but the same mighty Autobot characters are included. The Transformers series, with Batman and Fast and Furious close behind, has been the most spectacular series coming out of Hollywood this century.