Anyone who knows me knows that I love my dog, Roscoe. As a good dog mom, I try to make sure that I spoil my dog with a gift for Christmas and to celebrate his adoption day every year. I know, it's hard to understand for people who don't have dogs, but I don't have kids, so this is my baby.  I haven't decided what to buy him this year, so in my research of pet gifts, I have stumbled across a few nerdy gifts for a nerd's best friend.
1. Star Trek Captain's Chair Pet Bed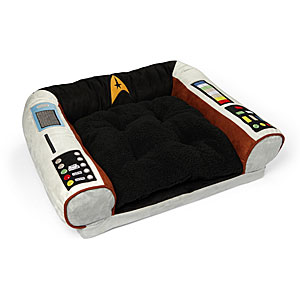 If your dog needs a nerdy, comfortable place to sleep, this pet bed fits the bill. It may seem extravagant, but is there really such a thing as "too much" when it comes to dogs? Probably, but still this is super cool. I think even if you're not a Star Trek fan, this is an amazing throne for your furry captain. It's available from ThinkGeek.
2. Batman Dog Bowl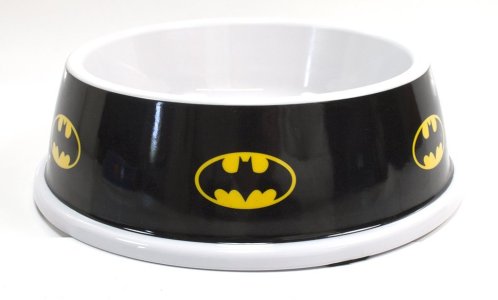 Just like a dog bed is essential (unless your dog sleeps in your bed or on your furniture), so is a really good dog bowl. This one could make your pet feel like a superhero, aka Batdog, and it's also non-slip so your pet won't slide the bowl everywhere. You can find it here.
3. Zombie Foot Chew Toy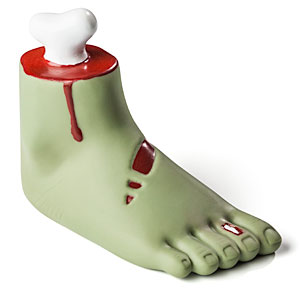 Do you need to ready your dog for the zombie apocalypse? Look no further than this chew toy featuring a zombie foot. After all, you can never be too prepared. When the zombie apocalypse happens, it's important to keep your dog fit and ready, including jaw training. I know I would want my dog with me, except that he barks at strangers all of the time and routinely eats things that should kill him. So maybe he wouldn't be that great. Now that I think about it, he'd probably get me killed. This is also from ThinkGeek.
4. Dinosaur Chew Toy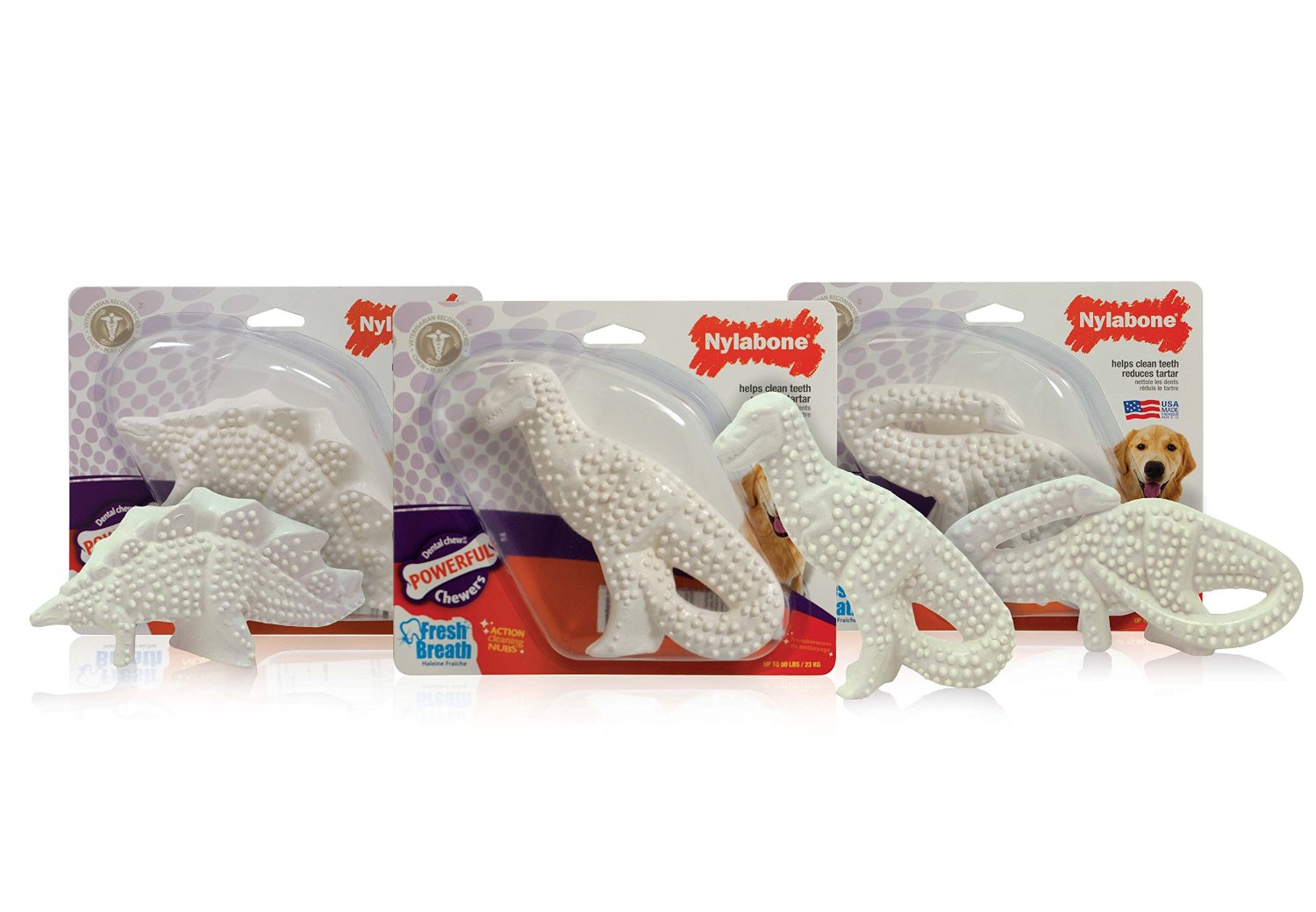 I can't lie, I love these dinosaur chew toys from Nylabone. My dog used to be a really bad chewer, so I always look for chew toys that will last and clean his teeth. I personally have bought the T-Rex toy because who doesn't love the T-Rex? Seriously, if I meet someone whose favorite dinosaur isn't the T-Rex, I'm a little skeptical of his or her character. Even though this toy no longer has a head or tiny T-Rex arms in my household, it has lasted a long time. Get it here.
5. Kong Wobbler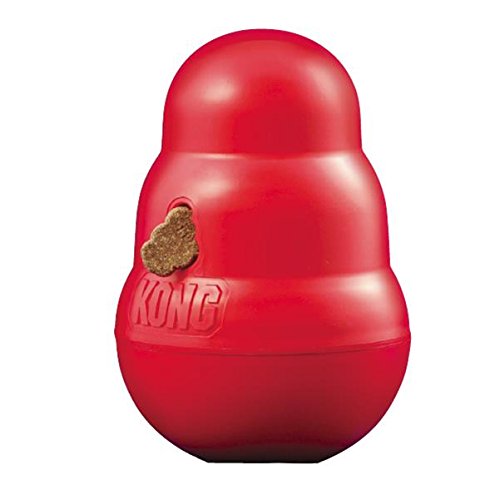 This is another product that I also love, the Kong Wobbler Treat Dispenser. Since my dog is always on a diet, because he always eats extra food that he's not supposed to, I like to put chopped up carrots in this and let him go crazy. The dog has to play in order to get the treats, making it active and fun. I got mine from Amazon.
6. Dog Puzzles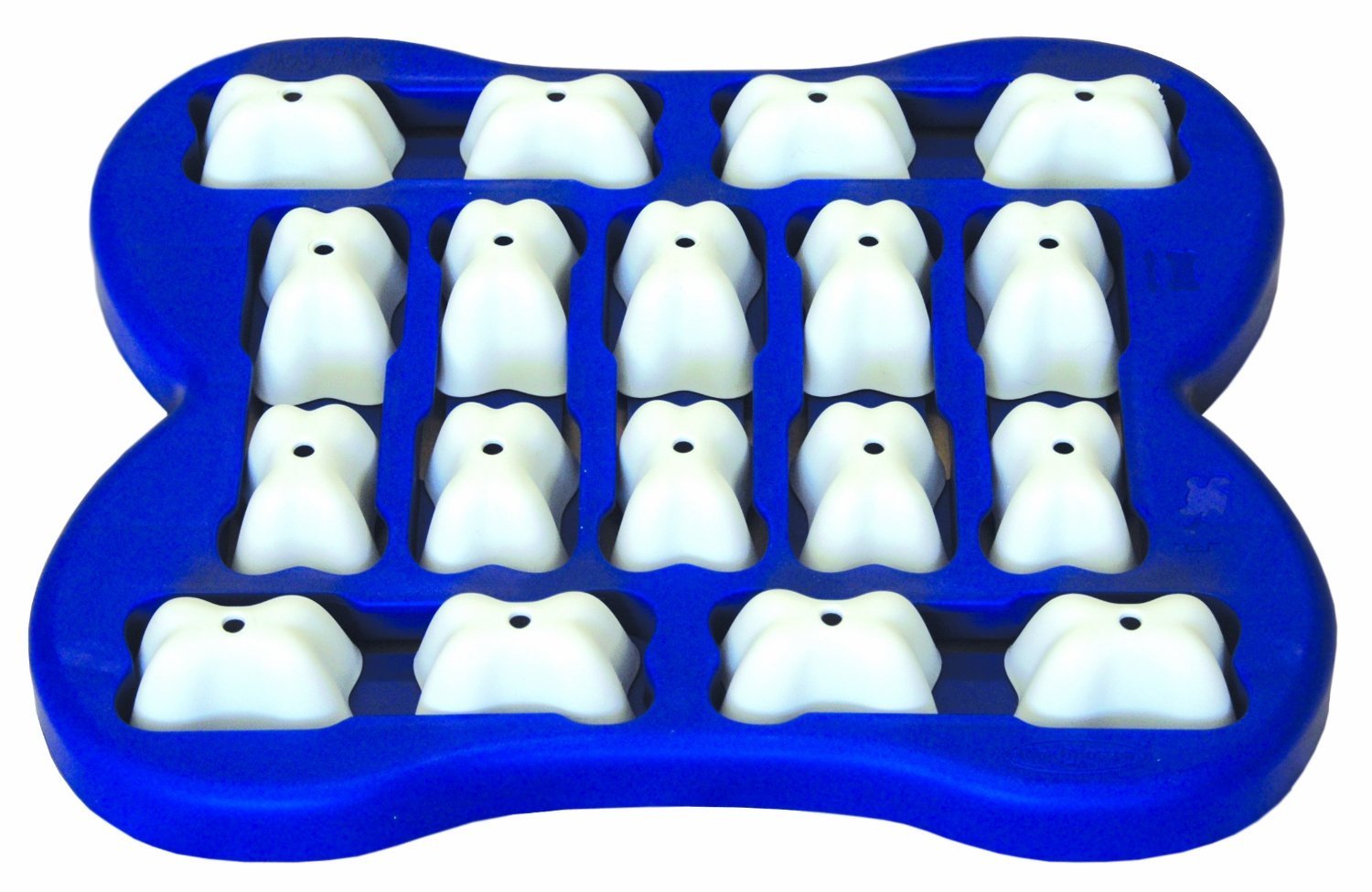 Dog puzzles, like this one from Nina Ottosson, can help your pet with boredom by making the dog use problem solving skills to find treats. These can be really helpful if your dog has behavioral problems, like chewing up your favorite slippers and other shenanigans that can come from boredom. There are different levels of puzzles for dogs, so you can find new ways to challenge them. This puzzle is available here.
Star Wars
There are just too many amazing Star Wars products for dogs, so the last section of this list is devoted to Star Wars items you can outfit your dog in.
7. Star Wars Dog Collar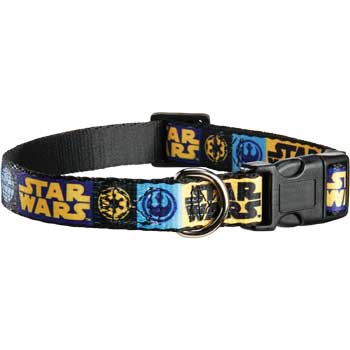 With the new Star Wars movie coming relatively soon, you can get your dog ready, starting with this Star Wars collar. This collar isn't too flashy, but it's still cool. I would recommend it if the force is strong with your furry one. It's available here.
8. A Matching Star Wars Leash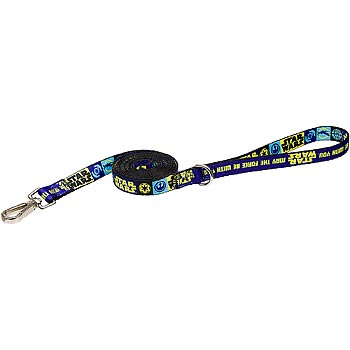 Of course it would be great to coordinate your pet's accessories, like with this matching leash. It's available here.
9. Chewbacca Harness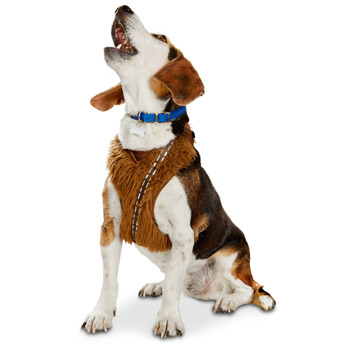 The adorableness is of this harness is out of control. I love it. I feel like a giddy schoolgirl just looking at it. If I didn't use a harness with my dog, I would want it anyway. I think the only thing that could make this Chewie harness better would be if it made Wookiee noises too, but I swear there are times when my dog sounds like Chewie so it's not a big deal. You can get it here.
10. Darth Vader Sweater

Christmas isn't complete without a sweater and this Darth Vader one is better than any Christmas dog sweater that I've seen. And I would know because my dog does have a Christmas sweater. I thought the Chewie harness was amazing, but this sweater is on another level. If my dog actually liked the doggie clothes I put on him, I'd definitely get this for him. I still might anyway. This wonderful sweater is available from Petco.