Mother's Day is a month away. Prevalent stereotypes notwithstanding, some nerds are of the female persuasion, some of them are not :foreveralone:, and some have contributed human life to the population of earth. It's true–some nerds are moms.
For those readers who expect to shop for nerdy mothers, below is a list of items to provide inspiration, as well as a list of items to possibly avoid. Be thoughtful in your selections, because as someone–probably the Bard of Avon–once said, "When mama ain't happy, ain't nobody happy."
10 Nerdy Mother's Day Gifts
May is perhaps a bit warm for a hoodie, but no weather is too warm for a Princess Leia hoodie. It has buns.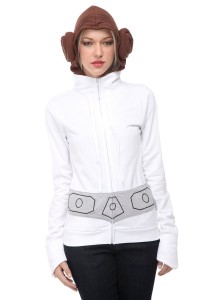 What appears to be a trendy, minimalist band becomes a touch-screen watch, responsive to different types of taps and swipes. When the battery is depleted, the watch may be recharged via USB in about 2 hours.
Sticky notes make the world function more smoothly. Sticky notes that look like floppy disks make the world more nerdy.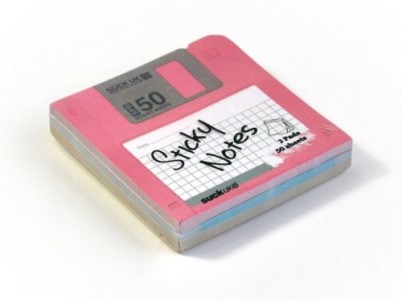 Smartphone games with direction pads are impossible to play. The slightest bit of sweat or skin oil can render the screen unresponsive, stealing your shot at a new high score. If your mom enjoys a little smartphone FPS action, this suction-cup joystick may be her new best fiend.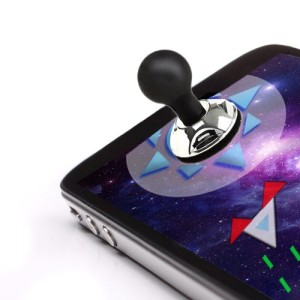 Mojitos are awesome; molecular mojitos are epic.
Craftsquatch makes really amazing pillows styled after social media icons. Be careful with the Instagram pillow, though: any dreams experienced while sleeping on the pillow immediately become property of Instagram.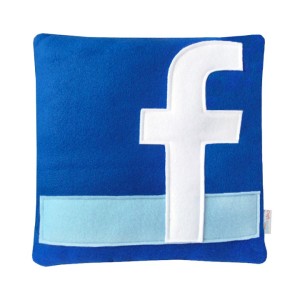 If your mom is into comic books, Customcomix's Etsy shop may seem like heaven. They offer rings, bracelets, earrings, and even shoes, and all of their work is artfully done.
Legend of Zelda style. Adding coffee or another warm beverage to the mug causes the heart to refill. Do you take your health potion with cream and sugar?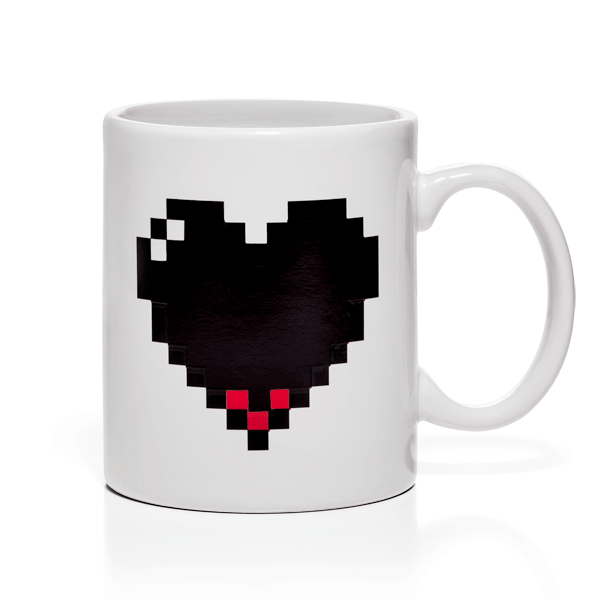 Does your mom host late night D&D events? Here's her chance to add a new level of sensory engagement to her dungeon master skillz. With these scented oils from ThinkGeek, she can make your home smell like one of the following: cleric, fighter, mage, paladin, ranger, rogue, neutral, lawful, chaotic, good, or evil.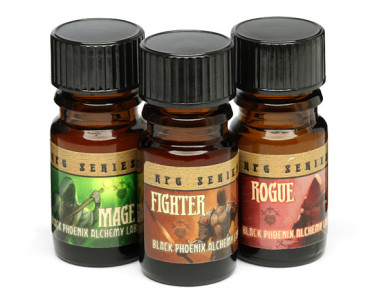 Here's a special one for expectant mothers, who also happen to be nerds.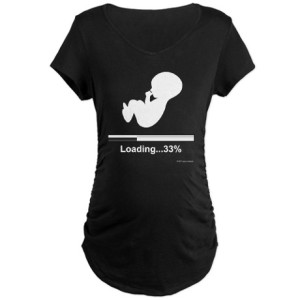 5 Mother's Day Gifts to Avoid
Or any type of thong, really.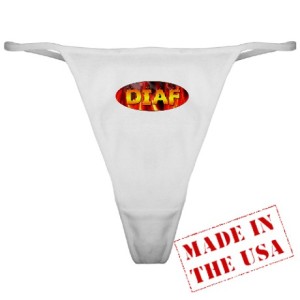 The subliminal message: get your nerdy self in the kitchen.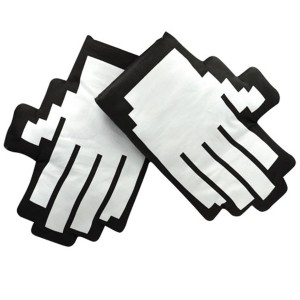 No. What? No. Not for your mother, not for any mother. Ever.
Whomever presents this gift is sure to be written out of it.
. . . when presented to mothers who are not expecting.