Christmas is rolling around and the ideas of what to get loved ones sometimes can be a difficult one to answer. Most of the time, we ask each other directly what we all want for Christmas and then there are others who just want to surprise their close ones with odd items or even items that they've had their eye on for months or possibly years.
For those who have no idea what to get people, please don't give up and perhaps give these eight items a home this holiday!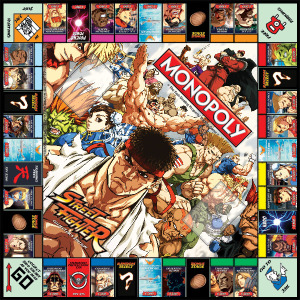 1. Mastrad Qwik Whisk: Lets face it, we all have that one person in our lives that like to make those homemade baked food stuff and this will definitely get their food off to a homemade start. Meet the Mastrad Qwik Whisk; the whisk that is like a spinning top that combines innovation with good old homemade mayonnaise or fluffy egg whites. It's made from durable plastic with a non-slip base that doubles up as a lid. It is available to buy here in the United Kingdom or here for the United States.
2. The Chadwick Oven: For those who aren't able to have an oven but do have a stove/hob then this little baby will be perfect; not only will it help you bake/roast food but it's also shiny; oh so shiny! This looks like a small UFO that has landed in someone's kitchen but these guys have been at it since 1995; trying to figure out how to make an oven to work on a stove. Back in 2009 they had their Eureka moment and came up with a design that looks seriously futuristic. For the most part people will use it for making a pizza; there's nothing more satisfying that making a homemade pizza! With the Chadwick Oven, a pan pizza can be cooked in just over 10 minutes or a thin based pizza in four minutes – on the stove/hob! The great thing is, it doesn't have to be cooled down to make another pizza; hit while the iron is hot as they say! It's possible to cook 15 pizzas per hour! To check out this amazing oven, please let your eyes glaze over here.
3. Satechi Smart Travel Router: Every now and then people travel abroad and the most annoying bit is the details; not the checking in or choosing a seat but ensuring that you have your passport, toiletries and your travel plug converter. Yes, those pesky travel plugs that we all tend to forget so we can charge our smart phones, tablets, laptops, or just a hairdryer. Either way, this little beauty will help with those stressful times of travelling abroad.  This isn't just one converter; it converts into three things: a plug adaptor that works in more than 150 countries, a USB charger, and a Wi-Fi router for sharing the hotel room's wired internet between your electronics. To buy one, go here for the United Kingdom or here for the United States.
4. Re-Timer: After that long journey and the handy Satechi Smart Travel Router, the worse thing is feeling tired and jet lagged. Well, have no fear, Re-Timer is here. People will tell you waking up to a soft light that gradually gets brighter as well as drinking a warm cup of water will wake you up gently. This gadget won't give you that cup of water, but it will bring the lights. Using the Re-Timer's sleep calculator, the user gets a customized sleep plan that tells them when to wear the glasses, which produces 100% UV free glow that helps reset the body's clock. It may sound a little "new age" but it's been said to do what it says it does on the tin.. or box. It is available to buy from here.
5. Collapsable Kettle: There are some people who travel but don't travel by plane and they like to go camping rather than to some luxury hotel and for that, they would like a better (and less clunky way) of boiling their water for tea. This is an ingenious way of bringing a more compact kettle on the go; this little thing can go on any stove (portable or not) and can serve up to four cups. It's made mostly of silicone and the bottom is metal. The lid ensures that there is no leaking so there are no burns and no water that isn't spilled to be cried over. It can be bought in three colors: red, green, and blue. This can be found here for the United Kingdom or here for the United States.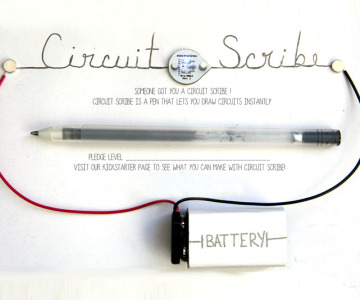 6. Street Fighter Monopoly: On those days or nights where not only can't you play the console or PC because the internet has gone down but the electricity has gone down due to forces beyond your control, have a bout of Monopoly – Street Fighter style!  Spend those Bison bucks on a dojo in the center of Metro City. There are six character pieces: Ryu, Blanka, Vega's mask, A Hadouken fireball, Chun Li's studded cuff, or M. Bison himself! Buy it here for the United Kingdom or here for the United States.
7. Kinetic Sand: This sounds so weird, yes however it is an amazing piece of technology. It is 98% sand and 2% non-toxic synthetic polymer which ensures that the sand never gets dry, never leaves a mess and is always fun to play with! Slice it into pieces, create sand sculptures in the middle of winter in the living room, or let the kids have fun with it – the limit is as far as the imagination of you or kids will go. To buy this wonderful play toy, go here for the United Kingdom or here for the United States.
8. CircuitScribe: This is more for the people who like to build their own stuff – today, there is no more need for circuit boards, just draw the electronic maps out with CircuitScribe. CircuitScribe is a pen with non toxic silver conductive ink so circuits can be drawn simply with a pen; this helps people teach the future generations how electricity really works; to the simple voltage diagrams to the more complicated ones where you can actually attach a small button battery to a normal college (or wide ruled) sheet of paper with circuits drawn onto them with CircuitScribe. The pen can be bought on its own or the Basic CircuitScribe kit can be bought. To have a gander at this breakthrough technology, go here.
Hopefully these eight Christmas gifts will give you food for thought; think about the people you are buying for and hopefully they won't ask for that receipt!
Happy Holidays and good luck with those last minute shopping!