It's that time of year again! Families all over the world are gathering together this winter season to celebrate a very special birthday. He traveled through time and space to save the human race, as well as a few extraterrestrial race along the way.
Whether you believe in him or not, there's no question that the world would be a very different place without him. Accordingly, we invite you to join us in wishing a very happy birthday to our hero–the Doctor!
And as we continue to celebrate 50 years of Doctor Who, we've prepared a list of the top 10 gift-giving ideas for Doctor Who fans everywhere.
Step into the TARDIS every morning before work with this police box-themed shower curtain. Promotes hygiene and instantly quadruples the size of your shower! #notbadface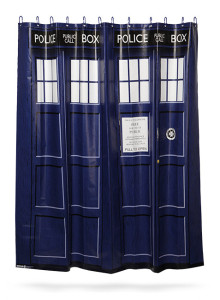 Christmas is the time for rum. Lots and lots of rum. Take these edge off your liquor with a couple Doctor Who ice cubes. Nothing like a double Bacardi on the daleks!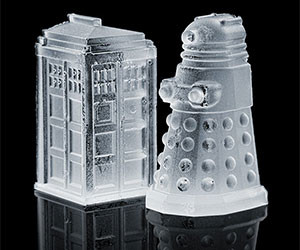 Seasonal salt and pepper shakers are a family tradition in my house. Easter, Independence Day, Thanksgiving, Christmas . . . and the Doctor's birthday. It's the easiest way to festivize your dinner table.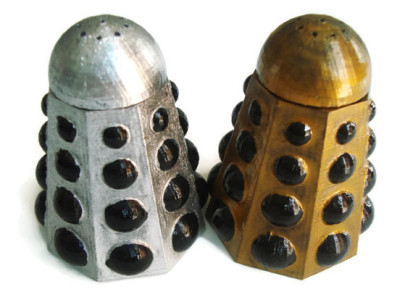 The eighth Doctor once advised, ". . . never turn down tea if it's offered. It's impolite, and that's how wars start." We're not sure if this TARDIS-themed contraption is a tea-infuser or a war-starter, but it's pretty epic either way.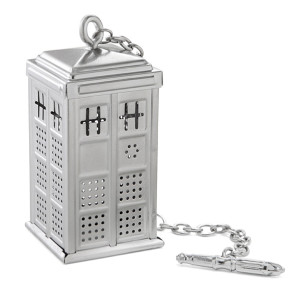 Two Streams Garden cocktails, baked hath, and marble cucumber circuits with Vesuvian fire dipping sauce are just a few of the recipes featured in this Whovian cookbook. Master a few of these dishes and increase your odds of becoming a companion. We're pretty sure that's how it works.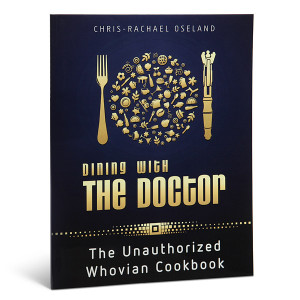 It's never too early to begin forcibly inDoctrinating young minds with the truth of the Doctor. (See what I did there? Pretty clever, right guys? Guys?)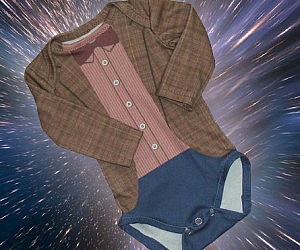 If you've ever considered inking the word "NERD" on your forehead in bold, black letters, but you can't settle on the perfect font, here's a slightly tamer way to represent your Whovian side to humanity.
It can pick locks, donate bombs, screen medical conditions, and perform a variety of other situational tasks (yawn). But finally, after extensive scientific development, the sonic screwdriver can finally do something useful–change the channel. Also works on iPod docks and Blu-ray players!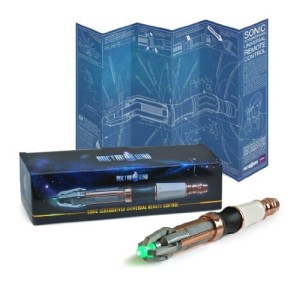 You thought van Gogh couldn't be more epic. Wrong! Behold, artist Terry Lightfoot presents you with the TARDIS traveling through "The Starry Night." Cards, prints, and posters are available in a variety of sizes. Do want!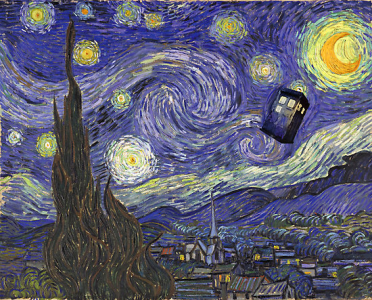 Finally, perhaps the most epic Doctor Who themed gift is this stunning sapphire and diamond TARDIS ring, which is available in both sterling silver and white gold. Not the most affordable gift on our list, but certainly the most stunning! Time lords live for centuries, barring accidents, but a diamond is forever.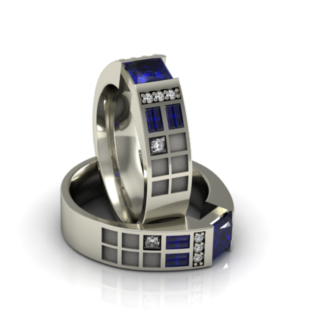 Need we even say it?