The Noobist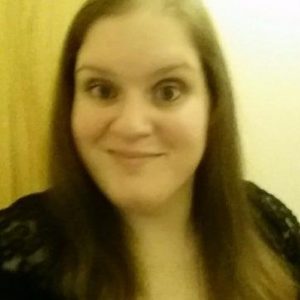 Lyndsey "octoberobserver" Kane
Editor/Staff Writer 
The right hand of Specious, and overall wonderful nerd. Octoberobserver is a passionate comic book, tv, and film nerd with a passion for helping writers explore their talents.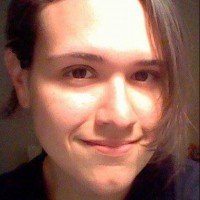 Mishka
Staff Writer
Initiated as the first human Spectre, consumed several mutagenic compounds at Kaer Morhen, and combated countless ghosts with Pac-Man.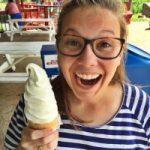 EB
Staff Writer 
Moderate-to-severe D&D RPGer, video gamer, movie watcher, board gamer, book reader, Techy not Trekky, Fantasier not Sci-Fier nerd. On a scale of 1 to 10 I'm a Nat 20.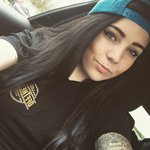 Jet
Staff Writer
I'm Jet, a level 23 vault dweller, from the UK and mum to a level 2 future Jedi (Young Padawan is yet to surpass the master) in my spare time, which I don't have much of these days being a mum, I spend wandering the wasteland of the Commonwealth or dancing at the tower on Destiny. I collect Pop Funkos and anything Star Wars, I have a neat lightsaber collection! I do however venture outside every now and then to get some Vitamin D. Well,Until I find something more interesting to say about myself, that's all!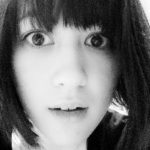 ViviTran
Staff Writer
ViviTran is a born again weeabo on a journey to recapture and critically analyze the elusive and tantalizing appeal of that mystical maiden we know as anime. She also enjoys wheat ales and freelance wizardry.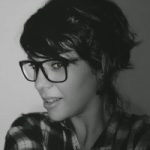 Bernice Wakefield
Staff Writer
A Freelance video game journalist.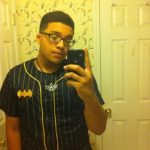 David Rosado
Staff Writer
Born a Nord in the far away planet of Veldin, David grew up learning the ways of the Jedi. Using his trusty Blades of Chaos, David set out to find the last piece of the Triforce in order to defeat King Bowser as he was holed up in Gotham City. During his journey, David took a Scatter Arrow to the knee, fell off of Lijang Tower into lava, lost his last life and is currently writing for The Noobist trapped in Whiterun Jail where they have excellent Wi-Fi and moderately comfy beds.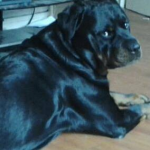 Jordan Baxter
Staff Writer
Jordan is a Horror movie and Video game fanatic with a soft spot for Horror movies, even the bad ones. His favorite games are made by Nintendo and Koei Tecmo and in his spare time, he really enjoys writing about himself in the third person.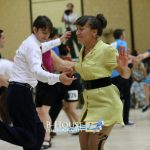 BeezKneez
Staff Writer
What can be said about the writer known as BeezKneez? Mad Scientist? Competitive Swing Dancer? Avid Gamer Lady? Occasional Vintage Dresser? Well yes, all this and more is true. When she is not actively working on any one of these things she can be found working on the others. She would say her true nerdiness is in video gaming with her absolute love being fantasy RPGs. But she has been known to lose her mind over the inconsistencies presented about comic books and fantasy literature, and the growing importance for nontoxic representation of women and minorities in gaming and fandom! She is excited to bring all of this energy to the Noobist.
Staci "Peakyshelbys" Gentry
Staff Writer
Peaky is a journalism student, online roleplayer, avid video gamer and indie makeup enthusiast. An award winner, she placed first in Editorial UIL in her district during her senior year of high school. She enjoys writing, creating playlists, and crying over Poe Dameron and Star Wars. Seriously, don't get her started on that X-Wing pilot, she will never shut up.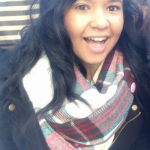 Lydia Francis
Staff Writer
Level 21 Redguard with a love of writing, gaming, animation, and good coffee. Currently based in the wonderful city of Chicago. I've been gaming since my parents made the grave mistake of buying me a Game Boy at age six. Since then, I've found that video games are a great substitute for human contact a unique art form that has profoundly changed the way people interact with digital media. Outside of gaming, my hobbies include reading, traveling, and cooking.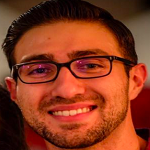 Korhan "Kordy" Ereren
Staff Writer
Kordy is a passionate writer for all things film, music, VR, gaming, economics, and technology. He believes that story-telling, in gaming, is a lost art, and that VR is the coolest thing to happen to mankind. Follow him on IG korh_an.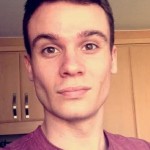 Adam Straughan
Staff Writer
Adam is a gamer of all traits – PC, Xbox, PlayStation, Nintendo and iOS. He is usually seen splashing out in a Steam Sale or with his head fixed in the 'A Song of Ice and Fire' series. His favourite games are made by Bioware and Valve, with the Resident Evil series serving as a guilty pleasure. He earned his Master of Arts from The University of Manchester and resides in Tyne and Wear, UK.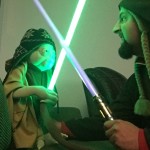 C.T. Stevens
Staff Writer
Long movie fanatic and lover of Star Wars and all other geeky goodness. Writer and storyteller at heart, bit of a dork and major consumer of Chinese food.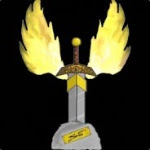 Dale "Syiler" Taylor
Co-owner and CEO

Syiler is a successful broadcast personality and proven leader. His YouTube channel boasts over 29,000 subscribers. Most recently, he served as Managing Editor of three Stratics websites and was previously the senior manager of Noobist,TV before taking over Noobist.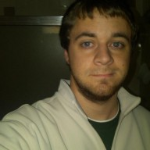 George "Metro" Sworen
Co-owner and CEO

Metro is a joint owner with his good pal Syiler, as well as a writer and Youtube content creator! Metro has an engaging broadcast personality with demonstrated experience helping YouTube channels grow. He was a staff writer at Stratics, where he was one of the most prolific writers in the network's 17-year history. He's been playing World of Warcraft since day 1 and loves all things Blizzard.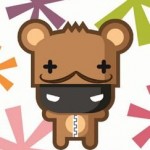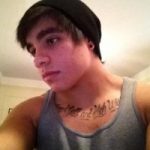 Alan Torres
Producer / Staff Writer
Alan Torres, screenwriter and video game addict. He's "finished the fight" against the covenant, saved Tamriel, defeated the Reapers, and killed countless zombies (seriously, he's tired of it). Alan has been with Noobist since it's infancy and continues to contribute insightful articles he can!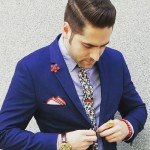 Taylor V. Smith
Founder

Taylor is famous for his rakish good looks and charm. He is probably the sexiest nerd on the Internet. Some people have said that, he thinks. He is the immediate past owner of Stratics, the longest operating MMO fansite, hosting nearly 100,000 forum users and serving over 2 million monthly pageviews. In this capacity, he led a team of over 80 staff members, setting the pace for network advancement, promoting modernization and professionalization, and driving network-wide content production. He also owned and published The Shapers Guild, the largest Dawngate fansite, until the game's closure in 2014.
He earned the Master of Arts from The Johns Hopkins University, graduating summa cum laude. He's been a full-time writer and speaker for seven years. His favorite activities include sipping scotch, smoking a pipe, and plotting world domination. He lives in Baltimore, Maryland.