As the stigma against Jailbreaking dissolves, iPhone users are finding more and more tweaks to enrich their mobile experience. What was once seen as a way to procure pirated media, has now become a burgeoning scene of people looking to get the most out of their iDevices . Here is an in-depth look at some of the tweaks that can improve your gaming experience on the go!
Controllers4all
Our first tweak is great for anyone looking to do some heavy gaming on their device, whether it be iPhone or even an iPad. With Controllers4all, gamepads such as the Dualshock 4 and Wii Pro Controller can be used to play games via bluetooth. The ability to play your favourite mobile titles with a gamepad turns your phone or tablet into a mobile gaming console, great for traveling.
NDS4IOS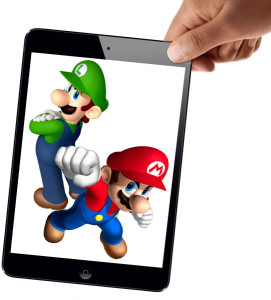 Many have seen Gameboy Advance games being emulated on an iPhone or other mobile device, but the latest models can push this even further. Forget that primitive step in handheld gaming history and move on to bigger and better things with NDS4IOS. This Nintendo DS emulator works rather smoothly on the latest generation of iPhone and iPad, allowing you to bring some of your favorite DS titles with you wherever you go, without having to carry a second device.
This very subtle tweak can making gaming on your mobile a bit smoother. One glaringly obnoxious feature of IOS' UI is the volume display that pops up when you adjust your volume, obscuring your view of content. With this handy tweak, users can move the volume level to their statusbar, making it much more discreet. Players can feel safe in the knowledge that their game or cutscene can be experienced unhindered.
GBA4IOS
So you think Pokemon Red Version was the best in the series? Super Mario hasn't been the same since Super Mario Bros. ? Well this tweak has you covered. Similar to NDS4IOS, This emulator will allow users to play their favorite Game Boy and Game Boy Advance titles. This is a more foolproof method of enjoying your favorite classics as emulating GBA titles take significantly less resources than emulating the DS. This is a go to for older devices.
Nograbber
If you are an avid gamer on iPhone, you know how incredibly annoying it can be to try and access the control center during a game. Grabbing the tab to swipe up and expose the control center can be incredibly unresponsive, especially during gameplay. With Nograbber, players can simply swipe up once to bring up the control center menu. Stop wrestling with your phone and download this tweak!
Apex2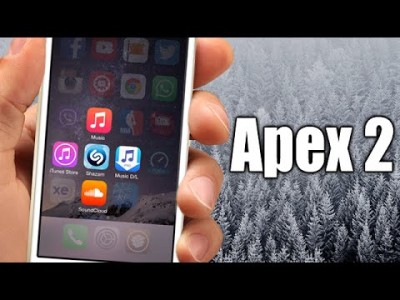 So all of those games are cluttering up your homescreen? With Apex 2, you can stack your apps into neat little clusters, freeing up more real estate for other apps. Stack your apps in categories such as RPG's, Racers, Shooters, or simply keep your favorite titles together for quick, easy access.
Guestmode
Maybe you aren't the gamer in the house, maybe it's your child. Guestmode enables a guest profile, limiting access to only a few chosen applications. Use this to keep others from messing with your own personal settings, or to keep junior from making purchases on your behalf in the appstore.
Slices
Sharing your device with others has never been so easy. With Slices, you can create individual profiles for apps. Say your best friends wants to take a crack at your favorite new iPhone RPG, but you don't want him saving over your progress or messing with your save. Using slices, you can create another profile, allowing the game to start up as if it were the first time.
Lightbright
Gaming on the go can be a pain in terms of changing light sources. One moment you can be playing your favorite mobile racer in a cool nicely lit room, and then suddenly your screen seems pitch black against the glaring sun. This can be annoying especially when dealing with the finicky control center, the way we mentioned earlier. With Lightbright, you can turn up your iPhone's brightness by holding the home button and pressing the volume up and down buttons.
Tinybars
Aside from the the volume HUD blocking your view, message banners can be a nuisance as well. Using Tinybars, users can shrink the size of the notification banners when receiving alerts and messages. This slim look resembles that of an Android phone, and keeps the focus on your game.